Parenting
habit of telling lie Created by Updated on Aug 19, 2016
My 9 year son is brilliant in academics. He has caring nature. But I observed that sometimes he tell lie on silly things without any mistake . Please suggest to search root cause . I never scold him for any unintentional damage .
Kindly
Login
or
Register
to post a comment.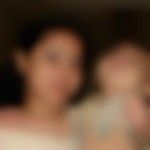 | Aug 20, 2016
I agree with Shikha that he might be just looking for attention. I have a niece who I have noticed, does it just so that her parents think she is that good girl all the time. Kids sometimes also tells white lies just for fun. They do not have any bad intentions. So first find out when and why is he lying. You will be able to answer your own query:) | Aug 20, 2016
hi Manju! how r u! a child might tell lies due to many reasons:a) he has created a good boy image and at no cost he can compromise with it. at all costs he wants to be in your good books even if it means by telling lies. b) he is scared of being punished or reprimanded , so prefers praise over punishment. c) he has the habit of exaggerating and doesn't realize when he crosses that thin line and truth turns into lies. d) he is seeking your attention by telling lies. To him truth sounds boring and lies catches eyebrows. Manju whatever the case may be , dont scold your child. don't loose faith on your child. may be he is doing all this to please u. avoid embarrassing him in front of younger sibling . explain to him how his lies can put him in trouble without scaring him. u could narrate stories, give real life examples . be a role model for him, when at fault be the first one to accept mistake and always tell truth. hope this helps!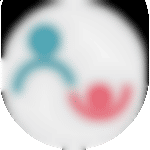 | Aug 19, 2016
Hi Manju, here's a blog that may help you-https://www.parentune.com/parent-blog/when-do-children-learn-lying-is-an-option/634
More Similar Talks
Top Parenting Talks