Babycare
Outdoor Activities and Events
Hair growth in private parts Created by Updated on Aug 12, 2015
My daughter is 6 years old. Basically she is fine with 124 cm ht and 24 kgs wt. She is active in studies as well as physical activities. The problem is since last week her mother have noticed some hair growth in private parts and under arms. Someone told that it's sign of first menstrual cycle. Is it true? That too for a small child
Kindly
Login
or
Register
to post a comment. | Aug 12, 2015
Hi Smriti Sinha! I can understand yr concerns. We as parents always want our kids to outshine us in every domain be it external beauty or being successful in life or most importantly on the scale of happiness we want them to earn maximum scores. I believe we can do our bit as parents in last 2 Cases but as far as external features are concerned, nature has already transmitted our genes to them. So what we could do max is : 1. Make sure they have balanced diet. 2. They are not stressed out and are happy as that is the criteria for reaching the max potential growth. 3. They are doing right amount of physical activity. So u could make her join ( if she wishes to) any activity of her choice say dance, swimming,gymnastics, skating,cycling, badminton etc. The imp criteria in selecting the physical activity shoud be her interest. 4. Make sure she gets ample sleep and rest. 5. Ensure she remains safe from all possible things that can pose as hurdles in her way. I am sure u r already doing your bit and also she is not too much below the average height for her age. I am sure she would be there soon with yr love and patience and would turn out to be the most beautiful person from inside as well as on the outside.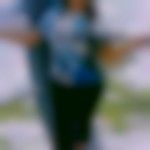 | Aug 12, 2015
My daughter is 8 yrs 6 months old. Her height is 4 feet(121cm)which is below average ,what should I do to increase her height. I am in great tension that she will remain short heighted. My height is 5'1"and My husband's height is 5'8". | Aug 12, 2015
Hi Mejo George! It is advisable to visit an endocrinologist. This could be related to hormones related disorder. Hope she would be fine soon.
More Similar Talks
Top Babycare Talks