Parenting
Handling stubborn kids Created by

Updated on Mar 19, 2015
Hi... My son is 4 years old and at the peak of showing tantrums and being naughty but still managable. My husband is not able to take all this patiently and calmly. He loses his temper like anything and start using harsh words with him. My son doesn't want to be with him and stick to me all the time. On the contrary my son listens to me and leaves his tantrums in sometime as i am not scolding him much and trying to remain patient. Please suggest how can i make my husband understand and help both of them to build a better strong relationship. He is otherwise very caring, loving and particular for him. TIA.
Kindly
Login
or
Register
to post a comment. | Mar 24, 2015
Hi. Finish all your domestic work, before your husband reaches home. Sit and play together as a family for few weeks. Later start giving some time for father and son. You can be peaceful. Intial days would be restless but you can be happy. Also please dont expect father to be as mother.. They have thier own laws to play, which sometimes may not be aplicable to us. | Mar 23, 2015
Thank you all.. :) | Mar 21, 2015
Hi Suman, this is tricky situation. I think what will help is if you dissolve the situation before it gets out of hand. but be fair. if you think, the child is wrong, tell him what is the desired behaviour, and later also tell him how much papa loves him. and if yu think you husband is being unfair, take him out of earshot of your child, and try tell him how to deal with the child... how much to give in etc. hopefully this helps. | Mar 21, 2015
Hello Suman, i guess what happens with fathers is that when they reach home, tired from work, they can't take the stress of a demanding child. what you can do is to ensure they have some real playful father-son moments, where both of them are together in a happy state. this will give joy to your husband and your son will also understand his papa better. send them to have an ice cream together, or just play in the park... nothing stressful or with an agenda. also, request your husband, that as an adult, he will need to show maturity in dealing with children. a child is a child after all | Mar 21, 2015
Hi Suman, maybe you should look for articles or blogs on the net that talking about dealing patiently with temper tantrums. you could make your husband also read them. that should help. | Mar 20, 2015
Hi Suman. This is a common behavior when it comes to fathers who deal with their kids. Mothers tend to be more patient because we are that way naturally, no matter what and the child listens to us. I too also face the same problem where my husband loves my son unconditionally but cannot handle his tantrums. However I would suggest according to my experience that you tell your husband to take out time for your child. Say probably they have a bath time together, or maybe they could just go for that bike ride or a drive for that ice cream. Thats the best time when your husband can talk with the child as to what does my baby like, what does he want to do, does he like this, etc... children like it when you treat them as if they are like elders and are given importance. So that way the father child bond could also be built. I hope this helps.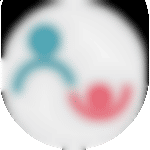 | Mar 19, 2015
Hi @suman mahajan , you may find this blog relevant - https://www.parentune.com/parent-blog/handling-aggression-in-children/336
More Similar Talks
Top Parenting Talks