Education and Learning
Handwriting Created by Updated on May 30, 2013
My son is 6 and he is in the 2nd, he has a very bad handwriting, it makes me very difficult to understand most of the time as a result i have to visit his friends and school to get it checked, i have tried to put him in drawing classes but all in vain, also to get him concentrate to something is very difficult, the only thing he can concentrate on for over an hour is cartoon channel, Please Help.
Kindly
Login
or
Register
to post a comment. | Jun 03, 2013
This is a great insight from rachna, thanks for sharing . | Jun 02, 2013
Great suggestion Rachna. I like the stopwatch idea. We often forget that little children also need to relax and thats not only by sleeping but with little techniques such as breathing exercises too. Im sure this will help parents with impatient toddlers :)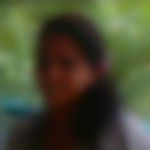 | Jun 01, 2013
Hi everyone, I am new to this site but as an experienced mother of two, aged 9 and 5, I would like to suggest something on this problem. I like the suggestions on this post by the others, but as a parent, we need to understand the reason behind the problem - Why is the child not focusing? As far as my experience with my son goes, he is always in a hurry. Whenever I make him sit to do his homework, his sitting position is like that he would just run away. He tries to finish his work in the minimum possible time and get back to playing. Bad handwriting is just one consequence of it. To relieve this anxiety in his mind I ask him (in fact I join him) to sit for 5 minutes with a stopwatch in his hand and focus on his breathing. Initially he was reluctant to do so but slowly he became ok with it. After this, he gets relaxed and more focused. It becomes easy to make him sit and do his homework, of course with a little BETTER handwriting. | May 31, 2013
Hi Michelle, it can frustrating to chase other parents for school work, I have been there :). Would just say, in my experience, the moment I take focus away from the problem itself, the problem begins to resolve. So as friends above have suggested, you could try and do things with your child that do not make him feel that he is being forced into improving his handwriting, I am sure gradually you will see improvement. | May 31, 2013
I agree with d administrator! Would like to add few things. U can buy handwriting practice books n one page can be done everyday. secondly praise is very important in this case. U shd be firm tht bad handwriting is not acceptable n d child would have to repeat d whole thing. N similarly u can reward ur child for gud handwriting. But do fulfill ur promise. Consistently repeating same thing n not budging until d work is written well can work in ur favor. For increasing concentration span u can give games, puzzles of his level to begin with n each success shd be rewarded. before u start teaching him give clear instructions that we are not going to move from here for next 30 minutes. And slowly increasing the time. U can allow one break in between.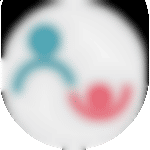 | May 30, 2013
Hi Michelle! a couple of quick inputs before our education experts give more insights. 1. Indulge into some relaxed and funfilled activities around writing, may be just writing the daily reflection together between you and your son. It will give him sometime to think and reflect, may aid concentration as well. 2. Fine motor skills grow on fast at this age to the next level, so you may do certain activities to foster the development. e. g. pasting, play-clay. 3. Drawing is a good idea provided it is fun and doesn't look to him as another way of coaxing to write better. 4. Encouragement would work like magic coupled with role modeling to just write with enjoyment.... show it by example, and make it fun. Moreover, don't sweat.... be patient, supportive and keep encouraging.. all the best!
More Similar Talks
Top Education and Learning Talks
+ Start a Talk
Top Education and Learning question
Top Education and Learning Blogs