Parenting
he repeats the same question again and again.. for exanple will you pick me from tuition at 7 ..like this many thing.. Created by Updated on Aug 17, 2016
How to overcome this..
Kindly
Login
or
Register
to post a comment.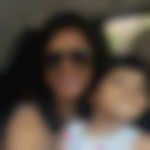 | Aug 17, 2016
Hi Saranya! How r u! A 6 year old repeating his questions many times could be because of many reasons :a) he is not getting answers that can satisfy his ears. for instance he asked u can I have a chocolate, and everytime he hears 'later on' or' a NO 'as an answer, so he might not accept that and continue asking till he gets 'a Yes'. b)in the past or on a routine basis there have been occasions where he has been promised something but those promises have not been kept or fulfilled. So he doesn't trust anymore. For instance : you will get this chocolate when u finish this work and later on he was refused on the pretext of bad work or some other excuse. c) he is an underconfident child. So he repeats his statements to make sure he is being heard. d) simply he is in the habit of repeating things so as to seek attention. Sarayna for children what parents say is not taken lightly. So it's advisable to fulfill the promises that u make . Work on his confidence by praising him, motivating him and working on his strengths. ignore his mistakes and focus on good points and appreciate him for those. Make him work on his strong points. Also spend time with him. Give him your patient ears. Assure him that u r hearing each and every word of his. respond by praise or some positive comments. Hope this helps!
More Similar Talks
Top Parenting Talks