Health
health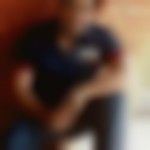 Created by Updated on Dec 07, 2016
Hi mam my daughter is suffering from constipation. plz advice me
Kindly
Login
or
Register
to post a comment. | Dec 09, 2016
banana is best everyday evening after 2to3 hours of lunch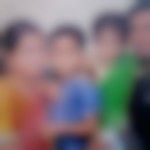 | Dec 08, 2016
hi.. daily morning i am giving Goodday biscuits with milk to my son(4years3months) it's good or bad plz suggest me...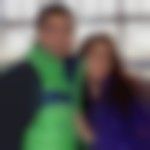 | Dec 08, 2016
hi ! you can give one spoon of badam rogan with warm milk for few days. It will definitely help her. and avoid giving bread, pasta, vermicelli etc. | Dec 08, 2016
Banana is the best home remedy for constipation. please give two bananas a day morning and night to ur daughter | Dec 08, 2016
warm milk is the best thing u can give your child. sugar rich foods. fruits. These things work. | Dec 08, 2016
give 5ml of castrol oil in night give her a good night | Dec 08, 2016
my son has same issue but we make it a point that he drinks plenty of water. we observed that the days he didn't get enough intake of water, he didn't go that day. so apart from ensuring his food has fibre content we also ensure that he drinks adequate amount of water.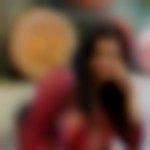 | Dec 08, 2016
dont give ur child food like bread biscuits . give food which r rich in fibre. give all kinds of daal , food made up of gram flour. dont give nuts. like almonds cashews walnut. give chapati. | Dec 07, 2016
hi Rav Arora! try and bring changes in the dietary pattern as well as lifestyle of your child. add more of fibre and fluids to her diet. it could be added in the form of salads, beans and legumes , fruits such as berries , avocado , papaya to child's Diet. reduce the intake of processed food items and junk food which are rich in carbohdyrates and fat. refined flour and ready to eat food should be reduced to minimal say once in a week. talk to her and discuss with her the long term effects of taking junk food and reach a consensus where she needs to have what u decide for six days in a week and on one day of her choice she can have anything she wants. there should be a gap of at least 2 hours between dinner and time to go to bed at night. she can have a glass of warm milk before sleeping if she wants. work on her lifestyle, let her do moderate physical activity by either taking her to the park or do cycling or skating or judo/taekwondo/dance or any other sport or activity as per her interest. u could also join the sports club along with her , this will motivate her to continue with her efforts. hope this helps! | Dec 07, 2016
Boil 1 to 2 munnaka in milk of child... this worked on my child
More Similar Talks
Top Health Talks