Education and Learning
Hello, My daughter is 9 years old. She is good studies but sometimes she is unmindful.. So I want to know how to develop kids concentration. Pls suggest.. Created by

Updated on Apr 28, 2015
Kindly
Login
or
Register
to post a comment.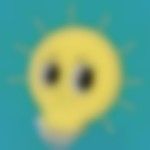 | Nov 25, 2016
Brain is the centre of all learning and experiences and cognitive skills are the core skills required to process the information. Cognitive skills like Memory, Logical Thinking, Attention Span, Learning Ability are critical to performing any task, simple or complex. Cognition requires multiple areas of the Brain to function simultaneously. We at SochGenie are trying to address the core of learning and what better way than by playing games!!! We have launched the first version of the app which tries to map 20 different skills like Memory, Attention Span, Concentration, Decision Making, Evaluative Thinking, Logical Thinking and many more through a set of 4 simple yet engaging games. You can see your top 5 skills for each game and also the top 5 overall skills in the app. We will be launching our website soon which will highlight the complete set of 20 skills. And all this is COMPLETELY FREE! Pls do try and review the app at respective stores: Google Play- https://play.google.com/store/apps/details?id=com.mavin.sochgenie App Store- https://itunes.apple.com/us/app/sochgenie/id1058323160?mt=8&uo=4 Youtube- https://youtu.be/M_eox9mQM0k Facebook- https://www.facebook.com/SochGenie | Jul 09, 2015
Hello friends, My niece underwent a training for brain activation from eduscan brain activation. I have seen major change in concentration, focus,remembrance, interpersonal skills,and many more minute things. She sits for studying herself. Remembers tables fast.. M really happy with the change. To know more u can contact on +918586008001 | Apr 28, 2015
Thanks so much Carol, Nikita, Aanchal | Apr 28, 2015
Suman, The url i have given in my previous reply for games for preschoolers is a wrong one. please check https://www.parentune.com/parent-talk/how-to-increase-concentration/1682 | Apr 28, 2015
Hi Suman, Hi Suman, Children don't become inattentive or distracted voluntarily. the frontal lobe of our brain is responsible for voluntary concentration, thinking, problem solving, reasoning, making decisions, managing emotions whereas the parietal lobe is responsible for memory and distractions. Try to do more activities that involve problem solving, reasoning, thinking, managing emotions to improve the concentration. In the following link i have given few examples of activities that can be followed for preschoolers. https://www.parentune.com/parent-talk/lack-of-concentration-in-classroom/521 For bigger kids, you can use slightly different set of games. 1. Play strategical board games e. g chess and Mancala 2. Make her solve puzzles or obstacle games for problem solving. 3. One of the activities i use with my son is entangle 2 long strands of wool and make him separate them. it helps to improve focus. 4. We also play different varieties of memory games. For e. g I make my son to observe the order of the books in one of the racks in the book shelf. Then i change the order of the books and i make him find where i changed the order. to retain information, we first need to concentrate so we can work on our memory. 5. If your child is interested in music, make her listen to a song and observe only the rhythm in the beat. The music may have repetitive 4 beat pattern. but within that 4 beats the rhythm will vary at certain points. It may not be the same for the whole song. Let her observe where the rhythm changes and she can clap or tap in the same rhythm. When there are other accompanying instruments, focusing on one particular instrument trains her brain to avoid the distractions caused by the other instruments but to consciously focus on one. 6. Learning to play an instrument improves her memory , focus and her mathematical skills too. 7. The book series called "I spy" by Walter Wick and Jean Marzollo is one of my son's favorite which he has been using since he was 3 years old. It's absolutely an amazing series which would be loved by adults too in finding given list of things. Jean Marzollo uses all the recyclable scrap materials to create a miniature town or scenery and the way Walter takes pictures make you think that it's real. This book helps children to focus as it's very interesting, fun and at the same time, a little hard to locate the things but never boring. 8. Use a random series of numbers such as 1273338267792445617841553799988688333 and let her find a specific number from the series, say all 6s in the series. Do any activity that involves pattern recognition. 9. Other games such as finding differences between pictures, playing pictureka can also help her to improve concentration. 10. Involving her in activities that involve intricate details would also help her focus. For e. g cut out sheet of coloured papers into uniform tiny rectangles. Give her a bigger rectangle and make her stick them one after another without any small space. A small misalignment would result in a space. so needs to be very careful and focus to complete the activity. Similiarly, painting, coloring and drawing will also help to improve her concentration. Find out what area she is not able to focus. depending on that try making it more interesting for her. Also focus on what not to do. 1. avoid too much of screen time for her. While watching a video, we dont do much of thinking. More of seeing and hearing happens(i'm not using the term listening as listening involves thinking too) . So try to involve her in activities that make her think more i. e frontal lobe stimulating activities. 2. Avoid giving too much of information at the same time. Learning new things definitely stimulates our brain. but too much of information at one time can also tire our brain. Hope these tips help. | Apr 28, 2015
Hi Suman, to build her concentration, you could play games with her that are timed. for eg: finish some thing in 10 mins. And then gradually reduce the time from 10 to 7 mins. You could do this as a game, where she plays something against you, for eg: beading a necklace or sorting or some fun activity, and introduce the same concept to her in studies too for eg: completing x number of maths sums in 10 mins after which you reward her with something she likes to eat/do.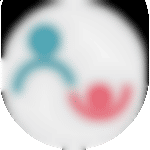 | Apr 28, 2015
Hi Suman You may refer to a similar parent talk- https://www.parentune.com/parent-talk/lack-of-concentration-in-classroom/521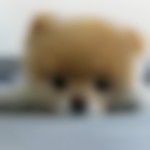 | Apr 28, 2015
Hi Suman, you could try involving her in sports or activities that require concentration such as chess and yoga. Some poses of yoga, for eg: tree pose, are particularly suggested for concentration building. hope this helps.
More Similar Talks
Top Education and Learning Talks
+ Start a Talk
Top Education and Learning question
Top Education and Learning Blogs