Child Psychology and Behaviour
Hello,my daughter is 34months/nearly 3 years.. She is very friendly and caring and I don't like it at times. the problem with her is that whoever visits our house,be it a maid servant or anyone. she asks them to sit have food etc. thy would wait for a min Created by Updated on Dec 27, 2013
Kindly
Login
or
Register
to post a comment. | Dec 27, 2013
for my son... he is gonna be 4 soon.... if he cries... we don't listen... I ask him to say properly wht do u want.... like mumma pls switch on tv for me.... else we wont listen you. Second you hv to keep talking to her and tell her... like guests come and go back to their own house.. after meet... as it is not there house... I think she feels alone... if she hasn't join school... enrol her soon. or you can enrol her in some activities... like dancing, coloring,cycling.... so tht she wud meet more kids and enjoy learning as well. For TV.. my son too like tht. What I do is I on recorded cartoon and And I go to kitchen and put AV to any other mode and tell him like bheem or mickey mouse has gone for pee…or sleep etc…N switch off it…. after 15-20 mins we see our channel.... I think she feels lonely she needs other kids company. My son also used behave like tht.... I got him engaged in some other activities.... saw a drastic change.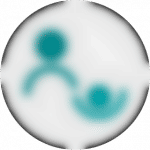 | Dec 27, 2013
Hi Ujala! This may be a helpful reading (video blog). https://www.parentune.com/parent-blog/handling-aggression-in-children/198 | Dec 28, 2013
Hi dear Ujala! Children at this age do not understand the divide on the basis of caste , creed, colour, language. They imitate adults in extending courteous expressions such as offering tea, foodetc. without noticing whom to, when to. That is the reason they are called innocent souls. It is advisable to discuss with ur child that not everyone can be invited for lunch, as they are busy and will get scolding if they don't report on time n we do not want to be responsible for that. U cud share with her whatever she is doing is good but she should understand only close people are asked to stay back and spent time with. Regarding ur 2nd issue u cud share with her that she is a grown up child n grown ups do not cry. If she expresses her demands more maturely not only her voices will be heard but if feasible will be fulfilled too. But if she continues crying, the chances are all her demands will be denied. Whenever she is crying ask her to calm down first by hugging her, giver her a glass of water. N when she relaxes give a patient hearing to what she has to say n then u cud put forward ur point of view. Otherwise if she is crying the chances r it will raise ur tempers and the argument will reach a no solution point. Regarding 3 rd issue of watching TV, it is advisable before switching it on u cud define time limit and what u expect her to do next. For example u cud Say "u will watch for 1 hour, in if u do not stop u will not be allowed to watch for the rest of the day". U cud switch off the power n So by defining time limit child is prepared beforehand of the consequences on not following instructions. Hope this works!!
More Similar Talks
Top Child Psychology and Behaviour Talks
+ Start a Talk
Top Child Psychology and Behaviour question
Top Child Psychology and Behaviour Blogs