Parenting
hey.. I just deliver 30 week premature baby before 15 days. any one has same kind of experience. pls let me knw. Created by Updated on Oct 31, 2016
preterm babies
Kindly
Login
or
Register
to post a comment. | Nov 28, 2016
pls any one suggest that I gave oreterm child. ,his feeding cycle is every 2 hour,so his sleep time is less what would I used diper or neppy as neppy interrupt his sleep. ? | Nov 21, 2016
hey. my babyis preterm abd only dependent on my milk. but suddenly after 6 week of delivery my breast like empty and I could not meet the demand of my baby. pls suggest. hey indu pls out some suggestions. | Nov 18, 2016
and how I can manage my sleep coz less sleep affects my breast milk supply | Nov 18, 2016
thanks.. pls do share more do s& don't.. doc. said maintain per 2 hour feeding as 12 feed per day but my boy takes 1-1. 5 hour taking each feed as using spoon how can maintain this | Nov 18, 2016
for clothes wash use dettol at the end and every day change the bed sheets | Nov 18, 2016
congratulations. .very much care need to be taken at home.. need to maintain very hygienic. .use sterillium before touch the kid... | Nov 18, 2016
congratulations.... | Nov 18, 2016
hey. today my son going to discharge from nicu. finally | Nov 16, 2016
Hi renu how is the kid? did he discharge? | Nov 10, 2016
after 22 days.... he is still in nicu.. and feeding tolarance is under observation.. o. w. he is doing great | Nov 10, 2016
hi renu how is ur kid?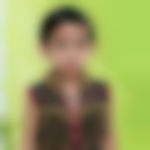 | Nov 05, 2016
Tests done are according to baby's conditions. My son had vision and hearing test. Blood test to monitor haemoglobin and any infection. After 2wks he stopped gaining weight so they checked urine test he had urine infection. At 4wks he had skull and kidney ultrasound. He is having physiotherapy still now for muscle strength. Don't worry whatever tests doctors do its for child's good. He will be in your hands soon. Just pray to God he will be fine. | Nov 05, 2016
hey everyone.. once my child reached at 13ml. feed.. last night ..he again show intolarance for feed.. again doc. stopped his feed.. ohh god help my child | Nov 03, 2016
don't worry he wil b fine .... eye test ear test echo thyroid all they wil check for my baby they did all... | Nov 03, 2016
hey shivpriya.. pls share with me what kind of tests were perform with ur child in nicu . coz today my doc. done eye sight test. and after one week he is going to perform hearing test? all this things r so scary..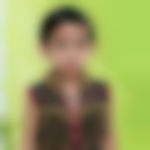 | Nov 02, 2016
Don't worry my son was born at 32wks and was in NICU for 1 mth and is fine now. | Nov 01, 2016
kangaroo mother care is nothing .... baby should get ur warmth directly u put ur baby upside down in ur chest..... before that remove ur cloths and baby cloths wear diaper for baby ..... now place ur baby upside down and let ur baby sleep in ur wamth this helps ur baby to increase weight fast... when my baby was in Pondy jipmer nicu my doctor suggested this and I continue the same in home till he reaches 4 kg | Nov 01, 2016
hi Divya, what is kangaroo mother care? | Nov 01, 2016
thanks ..every one for information. .my baby still nicu.. but ..dure to ur replies. I am feeling more confident abt my situation. hope my son will become a healthy and happy child soon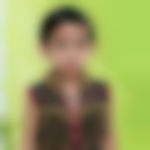 | Nov 01, 2016
Avoid respiratory infection as their lungs are still to mature. Can also try with RSV vaccine not sure whether it's available in India. Avoid people with flu coming in contact with newborn. | Nov 01, 2016
Don't worry everything will be all right soon ...my baby is also preterm .... don't allow anyone to touch ur baby.... try to avoid relatives and friends for some time ....u and ur husband handle all ..... cover ur baby fully it should feel warm put sweater cover legs with socks head with Kulla.... feed baby evey 2 hours .... even in night also .... for fours months I did not even sleep properly always I wil b awake and aware of baby .... sanitize before touching ur baby.... do u know kangaroo mother care method try it out it works out well ...... this method wil help to gain weight soon for babies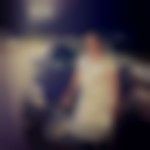 | Nov 01, 2016
don't worry everything will be alright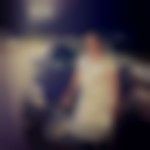 | Nov 01, 2016
feed her for every 2hour even night time also.. and change her clothes every day... arrange separate bed to your baby.. check your baby weight frequently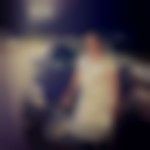 | Nov 01, 2016
luckily my baby started sucking by her own after 2 weeks of her birth.. doctor said some times they don't know how to suck and even they don't have idea how to breath this is the problem with premature babies... i taken so much care for 3months i didn't allow any one to touch my baby because they are very sensitive and immunity power is less when compare to normal babies. | Nov 01, 2016
and pls share ur first month experience with baby in home. precousions and problems. | Nov 01, 2016
I mean u hold* | Nov 01, 2016
anusha.. when was I hold ur baby and she stared feed by her mouth | Nov 01, 2016
even though I thought. .they put our baby in nicu for atleast 15 days.. bt r8 nw,situation has change.. it seems ..it will be a month.. sadly... but some time I have an doubt on hospital n doctor..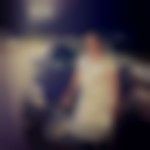 | Nov 01, 2016
Hi renu, even i delivered baby girl at 32weeks.. now she is 7months 6days old.. for my baby they put in Nicu for 1week and her birth Weight is 1. 48. me and my husband concerned a lot. but now she is super cute and hyper active... don't worry god bless her... | Nov 01, 2016
ya true indu , datsy no need of clothes, dey keep d environment as lyk womb | Nov 01, 2016
They keep in warmer so they don't wrap | Nov 01, 2016
in nicu.. there is no cloth on baby,only diper. | Nov 01, 2016
not yet.. doc. gave him some injection. den after 2 days they will see abt pletelets count improvement .after that if required they will go on infusion. | Oct 31, 2016
put on the swadler wrap the baby anytime | Oct 31, 2016
rainbow hyderabad.. platelet count some times decreases. .did they infuse platelets? | Oct 31, 2016
ya.. indu doc. did the same with my child bt he has 38000 platalets count.. where normal limit is 150000-400000. just waiting for these improvement. . and btw ya.. 5 month is too long time. and I can totally relate with ur situation. god always bless her. btw.. ur hospital name? | Oct 31, 2016
Yes Renu that is abdominal distention. .When that happened they will stop giving milk for 2 days and again they will start. then most of the times problem will be resolved... | Oct 31, 2016
OK dear , 5 month is a very long tym.. anyways right now she is gud ..dats the gud news... god bless her | Oct 31, 2016
milk quantity badhane par baby ke stomach me swelling hone lagi thi.. so doc said.. he is not handle too much quantity of milk. | Oct 31, 2016
Hi Soniya. .when doctor increased the milk quantity my baby abdominal distention happened | Oct 31, 2016
abdominal distention | Oct 31, 2016
janhageer hospita pune | Oct 31, 2016
indu HW u got to knw dat baby suffering indigestion, wat was symptoms? | Oct 31, 2016
Ok cool 1. 3 is very good weight don't worry. .infection what is the CRP ? which hospital he is into? | Oct 31, 2016
around 1. 38kg | Oct 31, 2016
How much is the weight baby? | Oct 31, 2016
ohh.. mine also faced indigestion prblm when doc. increased milk quanlity last monday.. due to that infection occurred. . | Oct 31, 2016
Hi Renu mine baby girl she suffered a lot. .gone through many problems. ..but her problem is different ..she was having indigestion problem becoz of that two times infection came and ileostomy done for her. .she was there in hospital for 5 months. .It was very hard time dicharged in June month. .now she is fine. Don't be panic it is purely my case because of my blood reversal my baby was having indigestion and that caused long stay at hospital.. | Oct 31, 2016
hey indu.. how long ur child in nicu and what kind of prblm he faced during nicu? | Oct 31, 2016
baby is in nicu since 16 days. feed by food pipe and its platelets counts r varing | Oct 31, 2016
it happens dear, mine also whole pregnancy was OK, at last baby was not getting oxygen ,so doc done c- section ..dnt wry... right now baby is at home or hospital? | Oct 31, 2016
Hi Renu every thing will be alright. even I had c section at 30th week. baby blood flow was reverse and my baby not getting food from me.. even heart rate was effecting.. so they did c section. my baby is extreme low weight and admited in NICU.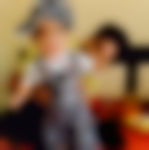 | Oct 31, 2016
hi renu ... i gave birth my baby in 33th week... he is one month old now ... he is perfectly fine now.... its true that will have feeding problem... but as he will grow .. this problem will go away but make sure u breastfeed him regularly | Oct 31, 2016
through out my pregnancy. my all reports were ok .donno..what hpned suddenly. . | Oct 31, 2016
sudden heart beat fluctuation of baby ..so I had emergency c-section | Oct 31, 2016
hi renu , do not worry, one of my friend also delivered on 8 th month , baby is totally fine ...and dnt compare between babies, as each baby is unique... btw what was d reason for premature? | Oct 31, 2016
hey. mallika. if possible pls share more abt ur experience coz in my family n frnd.. my case is first.. and no one experienced 5his kind of situation. | Oct 31, 2016
hey thanks for reply.. right now my son in nicu. with 1. 4kg weight.. I just worry abt .how long he will stay in hospital. | Oct 31, 2016
hi ..even i delivered a premature baby. now my baby is 9months 22 days old.. i would like to share few tips 1. for preterm babies , they dont have enough power to suck.. dont give up... feed for six months 2. dont get depressed.. if u get depressed breastfeed milk vl get decreased 3. dont worry about their weight.. they will increase.. first six months they will increase one kg for month.. check accordingly.. finally b happy.. stop worrying... njoy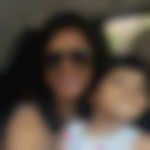 | Oct 31, 2016
Hi Renu, though i had not delivered preterm baby but my close frnd did just make sure you breastfeed her and protect through infection and everything will be fine do not worry.
More Similar Talks
Top Parenting Talks