Parenting
Hi am in the 8 th month of motherhood.... Created by

Updated on May 18, 2015
Am waiting eagerly for my baby just wanted to hv an idea about the pre-planning that needs to be done before the baby comes
Kindly
Login
or
Register
to post a comment.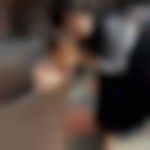 | Sep 19, 2015
hi. first of all b mentally calm. you have to pack your bag for delivery day. keep feeding gowns feeding bra sanitary napkins towel soap handwash slipper scarf rash cream little bit snacks like biscuits mineral water for yourself. now for baby few o soze clthes in3 pieces nappies wipes dipers diper rash cream blanket knities socks oil powder cream.... also small baby size matress | May 20, 2015
thanks arunima!! | May 19, 2015
True Tina even I hear the same dialogue.... but really parentune is of grt help !!!!????????.... | May 19, 2015
Dear Rashi, I can read your excitement from the post :) The other moms have already given great suggestions. May I add a few things- 1. Get a few hand sanitizers and place them in each room. They are really handy especially useful before carrying the baby. 2. Plenty of small soft towels to wipe off if your baby has a spit up (very common since babies take ages to burp). 3. Nursing pads for yourself. Please buy a pack and keep it in your hospital bag. 4. Make place on the bedside table for your medicines post delivery, ensure to have a bottle or jug of fresh water by your bed everyday, a small lamp to use when wake up for night feeds and your mobile or a camera to capture every little expression your baby makes. Its just wonderful to watch them :) Good luck and take care. | May 19, 2015
thanku all for ur helpful suggestions!!!!..... these will be of great help to me and family :D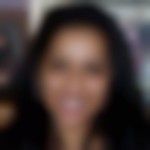 | May 19, 2015
Rashi, First of all Congratulations. You must have a baby bag which should include receiving blanket,Baby robe ( The baby would be wrapped in the robe provided by the hospital which could be changed afterwards),Baby towels,Oil preferably coconut oil,Cotton clothes,Baby wipes – 2 packets,New born diapers – 2 packets,Coming home outfit for baby (optional, your family members could buy it post the baby birth),Baby blanket (optional , your family members could buy it post the baby birth). Have a safe delivery. | May 19, 2015
Rashi, congrats on the great news. I would suggest, that you start handing over household responsibilites, to whoever the person who is going to be with you post delivery.. mom, mom-in-law, maid, or husband. Show them the pantry of the kitchen, give them the numbers of the delivery boys etc. ALso, stock your kitchen and other househld things with 2 months of supply so that no one comes up to you and tells you this is over where do we get it from. Set your wardrobe with clothes you will need for the next few months and also the babies wardrobe. Arrange your room as per your convenience for eg: keep a trolley sorts ready with diapers, feeding essentials of the baby. On my bedside I used to keep: a flask of warm water for formula, a bowl of water and cotton wool to clean the baby, tissue napkins, dutbin lined with trash bag, a tub to collect soiled clohtes in (which the maid used to clear daily), my own stuff such as a book, handcream etc. Keep a hospital bag packed and ready with all the essentials. If you wish to get a maalish done, post delivery, ideally look for one lady and block her for the coming months. Primarily, ensure your caretaker is all apprised with your things before you come back from the hospital. Also during this time, inevitably there are lots of visitors. ensure you have enough help at hand (maid or cook) to serve the guests and also lots of disposbles :)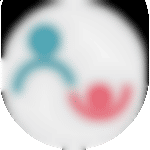 | May 19, 2015
Congratulations Rashi.. You may find this blog helpful- https://www.parentune.com/parent-blog/littles-and-i-the-homecoming/464 All the Best!!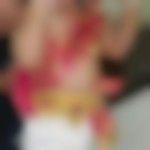 | May 18, 2015
Hi Rashmi, Congratulations. Before going to the hospital pack your bag, which must have baby clothes, powder, lotion, baby soap and shampoo. One bowl, spoon, a small baby towel, cloth nappies ( langot) baby wipes. For you: your lingerie, whisper. After your baby take birth you try to drink cooked water till atleast 2-3 months. That's all I can recall right now, will surely update you if I remember anything else. Take care
More Similar Talks
Top Parenting Talks