Education and Learning
Hi, every one says me that ur child is hyperactive.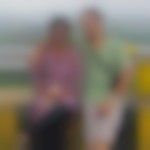 Created by

Updated on Jan 29, 2016
What is hyperactive? When my son want to tell me something he will tell me that thing with lot of interest. But when I tell or teach him something or studies his presence of mind will be not there. In maths.. He does small mistakes like carry and Barrow while doing addition and subtraction. Multiplication he does properly. Division is Ok About socal life.. He don't mix or play with any one more than 15 to 20 min. Or while playing he will not listen to other children's and will not follow the rules of the game. Please help me to understand him. As I have one more son. He is 3 years old.. Both donot play together. Paresh donot allow younger one to play with other children's or he plays with him. He pinch him many a time. Paresh is very emotional also..
Kindly
Login
or
Register
to post a comment. | Feb 24, 2016
Hi prachi I too had the same problem with my son. I took him to a homoeopathic dr n found good results. He is doing very good now at home as well as in academics. I also take him to a child counsellor who helped me out in handling the issues at school as well at home. She helped me a lot. U can contact me . I would love to help u. u can mail me on star4 asmi@ rediff. com. I stay in Chinchwad, pune.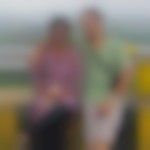 | Feb 23, 2016
Hi rheakhanodia.. Thanks for ur comment. Plz provide me the theropy | Feb 18, 2016
Hi, I would like to help as my child went through d same, occupational therapy really helped him nhis bbehaviour issues to settled dwn | Jan 29, 2016
Hi again! Prachi I have no idea about this therefore would suggest you to address your query to parentune helpdesk, may be they will be able to help u regarding the same. Also if child is not willing to go u could introduce her as your old friend/contact, only after sharing with her about his inhibitions. She can involve him in few activities and get a fair idea about the problem. Once the rapport is built he too wouldn't mind visiting her. hope this helps!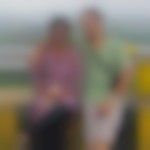 | Jan 29, 2016
Thanks a lot mam.. Actually I am in pune, maharashtra.. ( pimple gaurav) Do u know any proper counselor... In my region.... I had been to few.. But my son did not speak to them.. And he don't want to visit her again... | Jan 29, 2016
Hi Prachi! Hyperactivity is a behavioral disorder where the symptoms could range from a fidgety child who is always on the move,can't sit at one place,has problem in following instructions or waiting for his turn, is careless, forgetful and speaks or does things without giving much thought to its Consequences and has problem in socializing . Prachi I believe there is no harm in consulting an expert say a pediatrician or a psychiatrist or behavioral psychologist regarding the same. Don't loose out if its diagnosed as it can be corrected using behavioral therapy and medication. The management is not difficult if parents,teachers as well as counselors work together on an IEP. hope this helps!
More Similar Talks
Top Education and Learning Talks
+ Start a Talk
Top Education and Learning question
Top Education and Learning Blogs