Parenting
Hi , for normal delivery will they give injection on spinal and is it painless delivery? What s the cost of painless delivery (normal delivery)? Created by

Updated on Feb 24, 2017
mine was c sec only just I wanted to know regarding this ,
Kindly
Login
or
Register
to post a comment.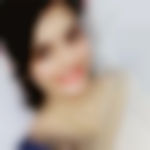 | Aug 14, 2017
hi ....now a days painless labour(epidural) is famous ...in which a injection of anasthesia is injected in ur spine to numb d pains during contractions, after dat dey wait for full dilatation of d cervix Nd ask u to push nd apply pressure accordingly.... but d greater fact is dat if der is no pain den it's very difficult to predict when to push.. so in some cases it doesn't work efficient ly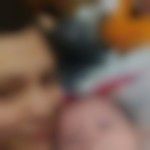 | Feb 25, 2017
no spinal injection in normal delivery. but if you go for painless normal delivery which is called EPIDURAL Delivery, u definitely get an injection.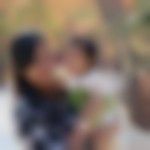 | Feb 25, 2017
its not that much pain ful as normal delivery pain :).. u had c sec r8 so doc gave u d same type of injection i guess... i dint do so not that much idea abt pain :) | Feb 25, 2017
hi Debolina tq n good answer from u :-) n for normal delivery if doc inject on spinal there will be a chance to face painful or it ll be painless . mine was also same dear via C sec now am mom of 5 month baby gal . just I wanted to know so asking regarding this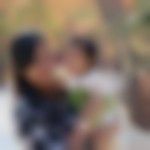 | Feb 25, 2017
hi geetha,wch u have hrd is r8.. n my time that was also 1option painless normal delivery.. And yes they give spinal injection fr hrrble pain relief.. My frind had this.. unfortunately n my case it was nt possible bcz of my baby head.. pain induce is different and painless delivery is different.. in my case i had gne thrgh pain induced procedure and 1day i was n horrible pain.. bt althgh my baby dint come.. and atlast C sec.. d whole 9mnths my baby's head ws dwn bt nly few dys before of delivery he jst mvd opposite side.. So u cant tell nythng.. its only possible to knw n d day ur delivery date... when ur delivery date? best of luck.. tcr.. dnt b so mch wrrd.. b happy dis time.. | Feb 25, 2017
I heard that now a days painless delivery is there via normal also so asked, but 1 thing s I wanted to know on spinal doc will give injection right? | Feb 25, 2017
no dear ,they give injection for contraction ...it is d case where labour pain don't start even mother crosses due date also ,and after due date waiting ...is quite risky ,datsy doc insert injection which leads to contraction and labour pain which is required to exit the baby from womb... its same painful as normal labour it is called as induced labour.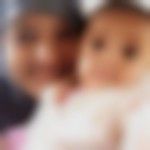 | Feb 24, 2017
yeah renu is right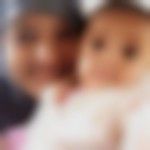 | Feb 24, 2017
no they don't. but in some cases they do. | Feb 24, 2017
no as my mother told they not give any injection. And by hearing some things it's bader than c sec.
More Similar Talks
Top Parenting Talks