Parenting
hi frnds... delivered 6th march baby boy thru csec . new mum need every single suggestions... how to sleep with baby,shld diapers be used? etc etc Created by

Updated on Mar 11, 2017
new born copeup
Kindly
Login
or
Register
to post a comment.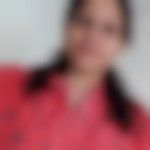 | Apr 25, 2017
no i am completely disagree with diaper. i think in now days mummy wants to be more comfortable. its just for ur comfort babies never feel comfort with diaper. even these diapers are a big cause of urin problems for future ... nowdays childs in very early age got many type of urin problms just becoz of diapers.... and i am unable to understand that how ladiez cant feel the diaper problem... while on ur date u got so many type of problems like itching and comfort ... by ur pad... so plz i request to all moms be kind to ur babies never use diaper unnecessary... ya if badly required like function etc. only use at that time. | Apr 07, 2017
Yes please use diaper at night n in the afternoon.... use boro plus cream or Himalaya diaper rash cream if ur baby develops rashes.....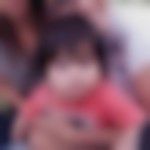 | Apr 01, 2017
congratulations on your new motherhood. breastfeed your baby often, eat a lot of protein, sleep whenever your baby sleeps, you can use diapers now but don't keep your baby on diapers all the time. once you remove the diaper wait for at least three hours before putting on another one. best of luck | Mar 22, 2017
U breast feed for every two hours and when ever baby sleeps u also sleep take dry fruits daily u need protein food don't lift heavy objects change diaper for every five hours enjoy the mother hood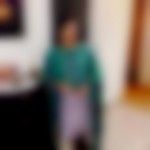 | Mar 12, 2017
had my first born in Aug 2016 and I know how anxious you may feel right now. the simplest three things are good rest, good food and good time ur bundle of joy. keep a water bottle nd some dry fruits or cookies or ladoos with u. u will need ur power portion before and after feeding. consume milk and keep ur diet healthy and easily digestible. sleep with the baby it's ok if she is not very cuddly or u can make her sleep in a palna. sing to her be very patient and most of all entertain urself .Happy parenting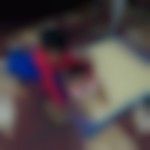 | Mar 11, 2017
Three months.. Sorry spelling mistake.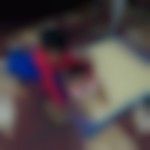 | Mar 11, 2017
They need more sleep. Then gradually they have less sleeping time that's only after three myself.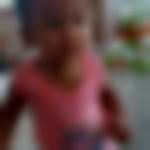 | Mar 11, 2017
babies at this stage ll nt b awaken... they ll jus cry for feed.. after feed they ll sleep... | Mar 11, 2017
thank you chooo much for the replies... and can i know... he is just 5 days old.. he is like drink.. sleep and cry thts it.. actually wanna know.. during 24 hours.. how many hours will he be awake? | Mar 11, 2017
Congratulations Kalyani ! welcome to the world of mothers. As a mother of 3 kidoos. I would advice you to use diaper, atleast at night. It will help the baby to have a good sleep and give you some time to rest. Give feed in every 2 hours. Take healthy food. Always keep a water bottle near you and drink it every time after you feed the baby. Drink milk and lassi. It helps you so that you should'nt feel dehydrated. Sleep when your baby sleeps. keep some handy and healthy eatables near you. sometimes it is difficult to go to kitchen as you are with baby and nobody is there to help you and most important is be Happy always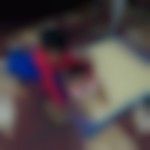 | Mar 11, 2017
Congratulations Kalyani, happy parenting.. Eat healthy and be happy.. Stay with positive thoughts. With baby, talk more like.. Even when you drink water, just tell him, while u eat, even when you go to rest room say Amma will come in two minutes, going to restroom so plz wait n be good.. Sing more rhymes and have more physical touch.. This way you can enjoy your motherhood..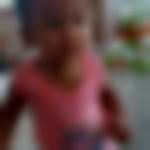 | Mar 11, 2017
congratulations kalyani... start enjoying ur motherhood.. never use diapers at this stage itself ..u can use cotton cloths ..babies at this stage cries either if they r wet r need feed... eat healthy n feed ur child whenever he requires... try to sleep whenever u get time bcoz u need to wake in nights for some months..
More Similar Talks