Babycare
Hi , I am new mom .My baby is 2. 5 months old and I am first time mom. I Don't know why I am being worried all the time about baby .her birth weight is 2. 96 and current weight is 5. 75 and baby is doing well .Still I am always feeling anxious about her .Even small rash on face is making me worry .How can I make my self happy and interact more with her. I feel I am spending more time on Google than with her .I don't want to be like this . Created by Updated on Feb 09, 2020
Kindly
Login
or
Register
to post a comment. | Feb 09, 2020
Hi swati ! This behaviour is completely understandable. Giving birth to a baby is not easy and u r concerned about your baby as a mother. But it's also important to understand here that we want our kids to be strong and thrive well . U can protect him from all odds but that wouldn't make him strong enough. Such small rashes and colds would only give him strength and boost his immunity. do your best but try not to go overboard. Take care of yourself and pamper yourself at times. Relax when baby sleeps and sleep alongside.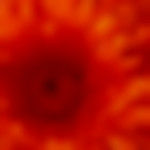 | Feb 09, 2020
swati hi. You have to be strong to raise a child to be a strong citizen in future so let the baby have some mom time and don't get absorbed by WhatsApp Facebook tumblr Google so much so that you lose your connection with your own baby mum will be a great mom only if she can understand the voice of the heart of the baby so you have to be close to her not assessing your things on the computer you must assess your intuition and facts by s itting beside the baby and watching her grow.... so without any doubt you will be a great mom and will be able to raise a child if and only if you stay connected with her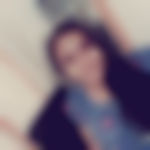 | Feb 09, 2020
Helo swati it's very normal among new mommies dear. I can understand your concern. You can bond well with your baby when she grows by hugging. Now you can give massage to your baby by singing, talking, give good smile to your baby. Put phone aside when she is awake. Control yourself. Dont worry enjoy time spending with your baby instead of wasting the time worrying. You are a good mom only. Talk with her like whatever you are doing to her like i am massaging your little face, body, fingers etc, i am wearing you nappies, i am covering you with blanket etc. This way bonding is done. Breastfeed your baby as long as you want as it is a special bonding between mom and baby. Look into her tiny fingers, toes, eyes, lips, face etc during breastfeeding. it helps even in milk secretion. Blogs- https://www.parentune.com/parent-blog/mother-baby-bonding-how-it-aids-healthy-development-of-a-child/3704
More Similar Talks
Top Babycare Talks