Health
hi mam meri dilvery cesrean hui thi or dilvery ko 45 days ho gye hai mera tummy dakh kr lgta hai ki main abhi bhi pregnet hu tummy kasie kam karu Created by

Updated on Jun 05, 2019
tummy
Kindly
Login
or
Register
to post a comment.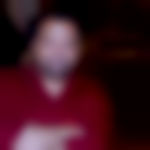 | Jun 05, 2019
नमस्ते @Pinky सीजेरियन डिलीवरी के बाद कम से कम 3 महीने तक आपको अपने शरीर को पूरी तरह से आराम देने की आवश्यकता होती है। इस दौरान आप किसी तरह का कसरत नहीं ही करें तो आपके लिए बेहतर होगा। कुछ दूर तक पैदल चलना या स्विमिंग का मजा लेना आपके लिए अच्छे उपाय साबित हो सकते हैं लेकिन डॉक्टर की सलाह के बाद ही ये सब कुछ करें। आपको कम से कम 6 महीने तक सीजेरियन बेल्ट का प्रयोग करना चाहिए। शुरूआती दिनों में ये आपको बोझिल लग सकता है लेकिन बाद में अभ्यास हो जाने से आपको कोई कठिनाई नहीं होगी। आपको मुलायम और लूज कपड़े पहनना चाहिए ताकि आप कंफर्टेबल महसूस कर सकें। वजन कम करने के लिए सबसे जरूरी है कि आप अपने आहार का पूरा ध्यान रखें। पर्याप्त मात्रा में प्रोटीन युक्त आहार लें। प्रोटीन की एक विशेषता ये भी होती है कि ये भूख को नियंत्रित रखने में मदद करता है।एक बार में ही भरपूर मात्रा में खाना खाने की बजाय थोड़ा-थोड़ा करके कम से कम 5 से 6 बार खाना खाएं। पानी भरपूर मात्रा में पीएं।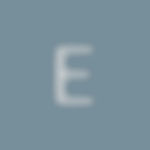 | Jun 05, 2019
Hi... mera bhi c-sec hua tha and thrbsuggestion i can give you is its too early for you to do any kind of physical activity. Aaap abhi stomach ke baare mein na soche. Baby ke liye achchi diet lein. Zyada ghee , tel na lein par healthy khayein.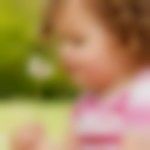 | Jun 05, 2019
hi pinky ! aap jyada fried, junk food nahi lein . raat mai halka dinner lijiye by 7. 30 pm . doctor se green signal milne ke baad, aap walk aur exercise resume kar saktey hai.
More Similar Talks