Education and Learning
Hi my 5 year son is not interested at all in writing English cap letters neither h. w nor c. w. .. rest in maths n other things he still writes. I have tried several ways so that he shows interest but nothing works. If smhow he starts writing he just want to write nursery class pattern ..doesnt accept changes easily.. plz help Created by Updated on Apr 27, 2021
Kindly
Login
or
Register
to post a comment.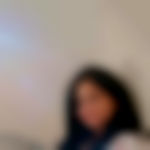 | Apr 27, 2021
Hi Shweta Kumar ! I can totally relate to you! My son is also of the same age. I found difficult to make him write both letters and numbers. He has just made a kick-start after so much of trouble. Slate, letter games, letter blocks, alphabet book did not help my son. He had interest in tracing letters on my mobile. Once I found him doing it by himself and then encouraged to do the same for a month (only in my presence) , just 10-15 mins in a day, that worked out for me. All letter patterns were registered In his mind but it took another few months to practice the same on paper.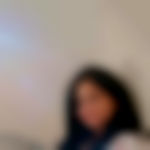 | Apr 27, 2021
Shweta Kumar ! Lot of patience required dear. This cannot be achieved over-night . But don't worry it will happen. Positive reinforcement works with children. Tell him that you will gift his most favorite toy, game if he writes, Spray shaving cream and make him write letters on the foam. Children learn to write at their own pace and at their own interest dear. | Apr 27, 2021
With children it's like-more we tell them to do a particular thing, the more they get adamant not to do it Shweta Kumar ! take it easy.. give him sometime and for a change do not tell him what to do.. let him be.. when he will notice mumma is not saying anything, he might try. There are magnetic alphabets available in the market, which he can trace, he can write in sand or in a plate full of rice or dal. Give a smiley on each attempt and do not say anything if he doesn't want to try. He will eventually sooner or later.. Patinece and Perseverance is the key here.
More Similar Talks
Top Education and Learning Talks
+ Start a Talk
Top Education and Learning question
Top Education and Learning Blogs