Health
Hi.. My baby is 10 days old.. She keeps sleeping for hours with empty stomach.. Is it normal or should i wake her up she doesnt get up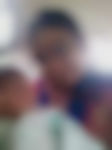 Created by Updated on Apr 06, 2016
Sleep with empty stomach
Kindly
Login
or
Register
to post a comment. | Jul 06, 2016
even my baby is just of 28days my doctor told me baby shud b fed every 2 hrs in day time and at nite it cud be 4 hours so tht lips and throat dsnt gt dried. if baby is slpng try waking her by pinching at feet. but feeding id compulsory.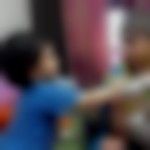 | Jul 02, 2016
yes, pl wake her up (you may slightly pinch her at her feet, she may cry for sometime but once you'll start feeding she'll be ok) and feed her at least every 3 hrs basis (round the clock) till she is 3 months then 1 feed in the night can be skipped only if baby is not demanding. most important part, pl observe the frequency of urine, it should be once in two hrs minimum to make sure baby is having enough feed. this is must to ensure baby's good health n appropriate weight.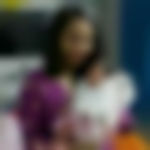 | Apr 07, 2016
You should wake the baby.. If baby is sleeping for more than 3 hours.. At least till she finishes her 1st month.. Babies need to be fed every 2-3 hours in the first month, otherwise she will loose weight.. | Apr 06, 2016
Hi Garima My doctor asked me to wake her up and feed at least within 2 hours at night. And he told me to feed baby in every half an hour at day time. If you are comfortable wake him up and feed. | Apr 06, 2016
You can try to awake and feed a little is enough in between 2 to 3 hours because babies tongue and lips are dried quickly | Apr 06, 2016
Its perfectly fine ! Dont worry! At tyms babies sleep for 6 hrs at stretch so its perfectly ok!
More Similar Talks
Top Health Talks