Babycare
hi my baby is 2. 5 month old he does not unlatch by himself and if I wait for him to unlatch after feeding he spit up too much milk back... how can I know his tummy is full?? and for how many min. I should bf him??? Created by Updated on Jan 27, 2020
Kindly
Login
or
Register
to post a comment.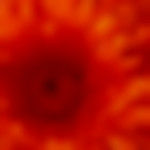 | Jan 27, 2020
Hi priyanka baby's tummy gets filled up by one breast feed.. or not.. it depends on the amount of milkthat u r producing.. if the amount of milk is more ..that u can feel .. then feeding from one is enough for next 2 hrs.. after feeding try to make the baby burp .. is by taking the baby on the support of one shoulder and gently massaging the back in short strokes from up to down and repeat movement... Don't over feed if u can access the milk flow of yours is more..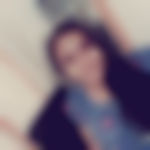 | Jan 28, 2020
Helo priyanka baby dont know whether is their tummy is full or not. Don't have timing schedules for feeding. Feed your baby whenever they demand for it. Feed for sometime and you have to unlatch by putting your pinky finger in the side of baby's mouth and move so they will open their mouth and you can unlatch. If you breastfeed your baby for short time baby will only get foremilk, this milk is just what baby receives in the beginning of breastfeeding whereas hindmilk is the milk at end of feeding. The hind milk is normally high in fat. So both milk is needed for a baby at breastfeeding. The foremilk helps baby to overcome thirst whereas hindmilk helps in giving proper fat and nutrients for baby. Does she spit milk in curdled form? If it is so then it is digested milk there is nothing to worry. If just he spits the milk then it is what he had excess is coming. Empty breasts at one side and offer next. Dont give baby anything other than breastmilk. For few days or months baby will be like this because their stomach foodpipe are small and dont need excess milk so they will spit up.
More Similar Talks
Top Babycare Talks