Babycare
hi.. my baby is three months old.. I feed her in two hours... but at night she sleeps and I donor feed her in 2 hrs.. is it okay?? should I awake and feed her??? Created by

Updated on Apr 25, 2017
feed
Kindly
Login
or
Register
to post a comment. | Apr 27, 2017
OK thanks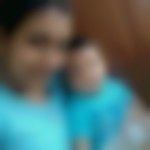 | Apr 26, 2017
Dnt worry.. Let baby take stretch of sleep. Dnt wake her up untill its more then 4 hours of sleep, Baby in evng tym they took bm so first half night they sleep on long strech as their tummy full.. Aftr that u can feed her.. But if ur baby need she automatic will wakeup or ask for milk. Some baby took 5 hour night strexh adtr feed.. So dnt worry.. Let ur little one sleep sound and happily | Apr 25, 2017
Hi Kritika! As mentioned earlier by Swati, about demand and Schedule feeding . Generally, in the first month of life it is suggested to schedule feed (2hrly), Once the baby starts gaining weight we can switch on to demand feed. That is when baby demands. Demand feed doesn't mean long hours. It can be hourly feed also which happens in summer. It is fine if you don't feed every 2hourly. Sometimes as babies of 3 months can sleep for longer say 4hrs at a stretch at night. So likely you can feed her. By doing this, you will be able to sleep train your baby. Enjoy Breastfeeding New Mom!!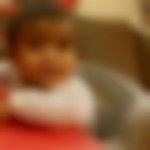 | Apr 25, 2017
hi Kristina.. first of all heartiest congratulations for becoming new mommy.. feeding depends on two criteria on demand of the baby and your choice to feed.. as a matter of fact feeding depends on demand of your baby at night.. if she feels hungry then she can have otherwise if you want to give you may not she have that much amount but to your satisfaction you can say I fed her.
More Similar Talks