Child Psychology and Behaviour
Hi, My daughter is 6yr old. In our society there are two more kids of her age ( Boys) in her school but not in same class. I observed that other two kids are always interested in where is my daughter when she will come to play n all,but i dont send my dau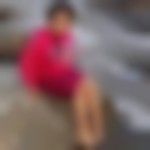 Created by

Updated on Jun 10, 2015
Kindly
Login
or
Register
to post a comment. | Jul 21, 2015
he now understood the concept of marriages and tells other children to speak about that after schooling. :) Kids are so catchy. Give them correct explanation and you can be relaxed. | Jul 21, 2015
i told him that he has to big enough in height like his father to get married. I showed him my husband's school photos, college photos then marriage photos ... the way transformations happen. | Jul 21, 2015
i completely agree with carol on this. My son is 3. 8 yrs old, whenever we go to marriages, his next dialogue would be when is my marriage? one day it so happen, another boy of about 13-14 yrs told my boy that he needs a girl to get married. | Jun 14, 2015
Yes Priyamvada.. Do you want to say something? | Jun 13, 2015
As told by other parents, it might be or might not be something bad. But I feel its important to teach her about bad touching. Iff kids have picked up this idea from movies, they would have also seen kissing scenes. I am not trying to scare you. U know that your daughter will not encourage the boys, but if I were you,I would want to give those boys a strong signal that you are aware of the issue. however, it can be nothing as I wanted to get married to Lord Ganesha till I was in primary school, then in high school I wanted to get married to Atal bihari vajpayee ji. :) nowadays we parents blow everything out of proportion. Once I saw a 7 year old boy trying to peek inside my 2 year old girl's t shirt. I was not sure if something from her hand fell inside or it was something silly like that.. but I shouted hey.. at that boy and gave him a angry stare. Since then he doesn't engage with my kid too much.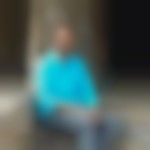 | Jun 11, 2015
Narsannagari JanardhanReddy
Hey . Don't worry about it. I think it occurred after looking TV show and cinemas etc. Never beat her. control such ideas in positive way only. | Jun 11, 2015
Hai madam , nothing to worry u can have a friendly talk with ur daughter and try to put up the idea of good friend ship with boys . be a good friend with ur daughter . | Jun 11, 2015
Hi Monica, This is nothing to worry. you must be thinking that it's the weirdest answer. but trust me children don't see marriage and love as how adults think. By wanting to marry someone, they mean that they want to be best-friends-forever. It's very common for little children to say that they want to marry a family member or a close friend. when my son was 4, he wanted to marry his cousin just because he likes her so much. When we talk about that incident now, he says "seriously i said that? so weird. I am embarrassed" we laugh at that incident now. But fighting over a person or saying that boy is looking at me is something they picked up from movies. firstly, most of our Indian movies are not suitable for children and they don't have the ratings for children too. It's better to avoid these movies unless you watched it before and knew that it is suitable for children. I always watch the movie once. if it's a good movie, then i watch with my son again if he insists that i watch it with him. secondly instead of not allowing those children to play with your daughter, call them home for a play date. Have a chat with the boys. Ask them about how many friends they have, who is their close friends. why is that person is very special. I am sure it would be the most simplest answer. If you are worried, you can have a similar conversation later with your daughter too to see whats her interpretation of marriage is. "Sweetheart, why do you think people marry?". You would be surprised to hear some silly answer. But if she is not sure, then you could explain that when you grow up, mommy and daddy cant be with you and take care of you all the time. So you would get married to someone you like so that you can look after each other. Tell her that people marry only after they grow up big, finishing college and find a job and when mommy and daddy are too old to look after you. If you are still worried, you could talk to the other kids' parents not as a complaint but in a casual conversation mentioning that how kids get influenced by movies. This way, it would make them cooperate with you instead of hurt them(any parent would feel hurt if such a blame is put on their child). In my opinion, telling a child not to have a such a conversation again would cause more curiosity than making the situation better. good luck in handling the situation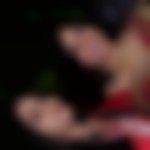 | Jun 10, 2015
Hey Monika, Children nowadays learn such things by observing it in movies or tv shows. You cannot scold other children but you can surely discuss this matter with their parents. As far as your Daughter is concerned you must gain her confidence so that she does not hide anything from you. Teach her about good touch and bad touch. Be a supportive mother and be polite while handling such a situation.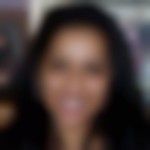 | Jun 10, 2015
Hi Monica, Just be calm and patient while handling this situation. Don't scold anyone. Just talk to other children parents. Have a polite conversation with your daughter and make her understand by giving the relevant examples regarding what is good or bad. Make her understand that its not right age for her to enter this kind of conversation. Keep your daughter busy with some other activities and observe her. Make a plan to have a session on daily basis where you can share your thoughts and convince her to share everything. Just try to be her bestest friend so that in future she can share everything with you comfortably.
More Similar Talks
Top Child Psychology and Behaviour Talks
+ Start a Talk
Top Child Psychology and Behaviour question
Top Child Psychology and Behaviour Blogs