Health
Hi My son is 3 month and have cold and his nose is block Created by

Updated on Jan 10, 2016
Cold and cough
Kindly
Login
or
Register
to post a comment.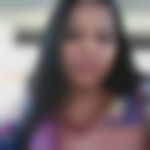 | Jul 23, 2016
Hello All, I'm completely agree with home remedies given by Kriti Sharma. Ajwain is really good and potli tricks works for elders too while running nose. Ajwain potli I myself have tried many times. Apart from that 1. make Jayfal paste into ghee and give massage to the baby in feets, chest and back, will relax to the baby as well melt all cough and comes out through poop. Relives from congestion. | Jan 10, 2016
Hi take brest milk and put 2 drops in each nose. Do this 3 to 4 times in a day then block will release. | Jan 10, 2016
Just be cautious.. as some infants are allergic to vicks vapour rub as thr skin is tender.. so instead of rubbing vicks on the body u can rub half tsp vicks in a cotton hanky nd keep it near baby while she/he is sleeping... nd make sure don't rub vicks on the palm as baby can irritate his eyes/nose/mouth if in case he touches his face...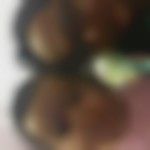 | Jan 10, 2016
Hi Meghna.. If u r focussed on home remedies then rubbing Vicks Vaporub on yr child's chest and cover it up with a cotton layer inside his clothes will keep him warm entire night. U can also rub Vicks in his palms and feet too. Go and take your docs advise - the best option. There are many drops as SOS my paediatrician has advised for winter season and other regular symptoms of baby wch are not medicated even- eg. Nasivion S effects immediately in clearing nose block if used 2drops before each feed. All the best. | Jan 10, 2016
Yes the ajjwain potli really works.. it has helped my 3 months old daughter a lot... you can also reheat the potli with iron.. and give him steam it does wonders... | Jan 10, 2016
Hey... I know what m going to say will sound weird but I know it works wonders. Express some breast milk in a bowl. Apply some of it on his chest and then give him some hot compressions(sek). Also heat up some ajwain in a pan. Put it in a fine cotton cloth and while your baby is sleeping make him breathe the smell of it. Will help him in breathing and will also dissolve cough congestion. Also my doc recommended nasivion mini 2 drops for each nostril for nose block of my child. It also works efficiently and keeps the nose open for 12 hours.
More Similar Talks
Top Health Talks