Child Psychology and Behaviour
Hi 🙂 my son is 4 months 1 week.. He is very sleep diprived.. He doesn't sleep well during the day, we have to keep swinging him continuously from him to sleep for about half a hour.. If we stop swinging he wakes up right then, he doesn't sleep in crib nor in my bed.. Night he sleeps for 9 hours n dats all.. How to get him to sleep on his own.. If we try patting him to sleep in our bed he cries a lot.. His main problem is sleeping.. Pls advice.. Thanks in advance 😊 Created by Updated on Jan 14, 2020
Kindly
Login
or
Register
to post a comment.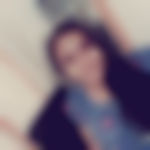 | Jan 14, 2020
Hello Meghana Ganesh its very normal. Even my baby sleeps very less in daytime. if your baby sleeps during night properly means then there is no problem. dont expect babies to sleep for a long time. in night does your baby sleeps in a long stretch? His pee and poop count is normal? You can start a schedule to sleep your baby like after bath you can feed and put him to sleep. play with him. give a good warm oil massage. oil massage helped me alot. in the evening also give a towel bath. please read the following blogs which might help you Blogs-https://www.parentune.com/parent-blog/5-tips-to-ensure-child-sleeps-well-what-to-do-if-resists/393, https://www.parentune.com/parent-blog/how-can-i-train-my-baby-to-sleep-well-through-the-night/5196, https://www.parentune.com/parent-blog/why-do-babies-have-difficulty-in-sleeping/4278 | Jan 14, 2020
Hi dear 🙂 yes he sleeps well during night.. He ll wake up once BTW night for feed n he sleeps back.. He sleeps for 8 hours at night.. But during day he doesn't sleep.. And I have to keep swinging him to sleep during day, how to get him sleep during day on his own?. Unable to do any household work..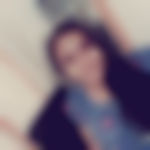 | Jan 14, 2020
Meghana Ganesh When he gets up in the morning? You should give a good oil massage. Give a break off for 3hrs between each sleep. If he is sleeping for long time in night so if daytime if he sleeps night he wont sleep you also wont be able to take rest. Sleeping patterns for each and every baby differs. You should be happy if baby sleeps in the night. Follow a schedule that's what you can do. Like make him sleep around 12pm so that he sleeps for 2hours so that you can complete your work in few hours or so. There is noone to help you?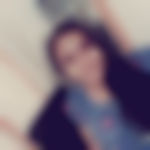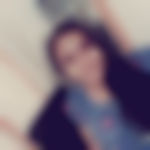 | Jan 14, 2020
Meghana Ganesh You can also play some good music for him to sleep. You make him sleep near you. What i do is breastfeed my baby keeping near me on bed and he sleeps while taking breastfeed. You put him in cradle in daytime and play some instruments music which is very mild. For daytime i would only suggest you to make him sleep once. Because if you change night he wont sleep.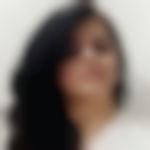 | Jan 14, 2020
Hi Meghana Ganesh! I do understand your concern. you need to switch his sleep timings .make sure there is no distraction during daytime .keep the curtains on, gadgets off. try to swaddle him and see if it works out .let him sleep by himself, do not rock him or pat his back .you could lie down by his side and once he is asleep you could wake up .follow a fix schedule everyday. Hope this helps.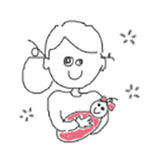 | Jan 14, 2020
Hello dear.. aap baby ko achhse malish kijiye.. body massage se baby ko relax feel hota h.. den use feed karwao.. isse bachhe jaldi so jate h.. kavi kavi baby ko body Relaxation chahiye hota h isse baby ko aram milega tavi baby soyega.. uska roution set apne aap set ho jayega dhire dhire.. main v aise hi baby ka routine set kia h.. or aise hi malish krke use sulati hu.. ap v try kare
More Similar Talks
Top Child Psychology and Behaviour Talks
+ Start a Talk
Top Child Psychology and Behaviour question
Top Child Psychology and Behaviour Blogs