Education and Learning
hi... parents... i have register my kid with mother's pride and they have told me about an education scheme in which we have to give a security of Rs 2 lac for 1 yr which will be wholesomely returned to us as a post dated cheque at the completion of 1 yr.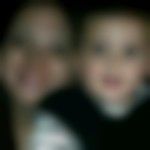 Created by

Updated on Sep 12, 2013
Kindly
Login
or
Register
to post a comment. | Jun 01, 2014
There is play school in gk 2 by the name of gymboree. It's a ver good play school with very good infrasture nd good experienced faculty. | Sep 15, 2013
all branded school r just doing business... they will show u good smart, good english speaking girz in reception n counceller, gud infrastructure n all... but all such things really doesnt matter ..teachers shud b experienced, mature, patient enough to handle all kind of children... young teachers doesnt hv abv qualities...... but whn u put ur child in the school then comes to know the loop holes. One major -ve point is tht they dnt even give intial training for writting, nt holding pencil... whn child go to formal school... then kids face a lot of problem. You shud personally go n check school teacher, hygiene for child, their cirriculum etc. n decide accordingly.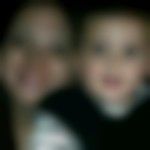 | Sep 14, 2013
Thanks to all for your valuable feed back... so which school you think is good as i have not come to a conclusion whether to for MP or not as i find all the pre schools near by my place same..... please suggest. | Sep 13, 2013
Shikha is absolutely right. mothers pride ppl r doing just business... they r encashing their name n goodwill. I put my son at MP n later came to know tht there r 30 kids in one small room with two teacher. we were nt at all satisfied with them... teacher were nt at all mature. we withdraw our child n enroll him another school. | Sep 13, 2013
I agree with AM and find this whole venture a money minting business. Please do not go with ideas for which ur conscience does not allow u as at the end of the day u r asking for good education for ur child and not schemes for money saving for which banks are already there. I recall when my daughter was just 3 months old, there were people on my doorsteps from mother's pride to get a seat booked then for which they will give discount later at the time of admission. N there were n number of calls made to us every other day even when my daughter was 3 years n already going to some other playschool for more than 6 months. I had to request them repeatedly not to bother us again. So please beware of such business minded people who have entered the field of education n looking for their benefits by giving cheap ideas like FREE FREE ONE ITEM ON THE PURCHASE OF TWO kinds to parents who are just seeking education for their children. . | Sep 12, 2013
Hi Richika.... we too got this scheme tht time it was for 1lac last yr.. But my hubby find it useless. As they were nt giving any kind of papers mentioning the same. We felt s'thing fishy n didnt go ahead. It is just blocking n putting money in risk.
More Similar Talks
Top Education and Learning Talks
+ Start a Talk
Top Education and Learning question
Top Education and Learning Blogs