Parenting
High fever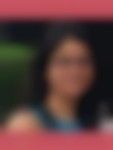 Created by

Updated on Apr 22, 2015
My daughter is 2. 5 years old. She is having cold from last Friday and got fever from Sunday evening. Her body temperature is fluctuating a lot. Her pediatrician has given some medicines with a gap of 8 hours. Her body temperature has reached to 104 degree on Monday evening and same happened on Tuesday around 5 am. She was ok on Tuesday (around 100 or 101) but temperature went to 104 again in the evening. She is vomiting whatever she has (even water). We are visiting her doctor today morning and he might suggest some tests. FYI- She has started going to her play school from last month and she was doing fine till the time she was at home for about 2. 4 years. I believe she has caught some infection from play school. I trust Parentune and fellow parents. U guys have always helped me. I am totally blank in this situation. I can not see my child suffering like this. I have couple of questions: Is it viral or some infection or anything serious? What should I offer her in her meals? Some people says haldi milk, some says tea + elachi + tulsi + sugar, Khichdi. Any other useful advice will also help? Thank you so much in advance.
Kindly
Login
or
Register
to post a comment. | Apr 23, 2015
Don't worry Taruna. Whenever high fever comes, sponging on head,feet,stomach,hands works. You can wash her feet ,face ,hands at that time with normal water not with very chilled water. | Apr 22, 2015
My child is 8 year old. I have gone through same. after 4-5 days of 104 fever .Typhoid came in widal test. But fever remain 104 to 103 for around 10 days. After that it came on 102 to 101. From 1st april to 17 th april he suffered a lot. Right now he doesn't have fever. But weakness is there. I don't know how this typhoid came in so severe form. We couldn't sleep for almost 15 days. He is recovered now but thinking of consulting another senior doctor. when typhoid vaccine is given every three years. Why it came in severe form. Whether the child is less immune or because of underweight. As his weight also not incresse much. He is 8 years old & having only 19 kg. weight. I remain worried how he will carry his school bag. As he is in 3rd standard. Weight of bag has increased & no. of stairs has also increased. But nothing change happened in his weight. | Apr 22, 2015
Hi Taruna, It could be a stomach infection too or maybe just a change of season thing. Let the doctor take a look. You watch out for any other symptoms--change in stool colour, any rashes on the body, smell in the urine area or white discharge there, any pain or discharge in ear, or even pain in stomach (press lightly and ask her if it hurts). share any changes with your doctor so that he can diagnose properly. Though he will be the best person to tell you about meals, but don't stress yourself or your child out with food right now. even we as adults, when not well, don't feel like eating. Give her what she wants to eat and drink. Little by little and at small breaks. give her lots of rest and lots of cuddles and love. | Apr 22, 2015
Taruna Khanijow, I agree with Aanchal. Avoid milk. Keep meals small, simple and frequent. If she doesn't have a throat problem, you could give her a few sips of nimbu paani too. Thin khicdi, biscuit (not cream) or just a katori of moong daal with no onions tomato etc. Add lemon juice to daal (due to medicines children dont enjoy the taste of food and something khatta makes it more tasteful). ABout the infection, with so many things going around, it is better you wait for the test results. Hope she is ok now. | Apr 22, 2015
Hi Taruna, I really hope your daughter gets well soon. I suggest first you get the tests done and find out the reason for this--it could be malaria or things like UTI. But first let the test results come. About meals, don't stress. Let her get ok first. Your doctor will tell you what to feed her or not (cause if it is stomach related, she will need to be put on a diet accordingly) give her very small helpings of fresh food (large quantities will weigh down her body even more). you could check with your doctor for fresh coconut water (it has salts and minerals in it to balance the loss of fluids) and a dry toast (well toasted). it is easy to digest. Maybe a small cup of light tea and liquid khicdi. In y experience, milk and milk products are a no-no when a child is ill. even glucose biscuits, one at a time, to give her energy. hoep she is better soon.
More Similar Talks