Child Psychology and Behaviour
Hiii my child is of 9yrs old I'm single parent n don't know how to manage him. He was getting 95%of marks till last Diwali. But his performance went down to 10%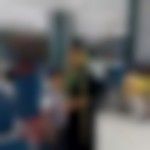 Created by

Updated on Sep 20, 2016
His education behavior n fighting nature
Kindly
Login
or
Register
to post a comment.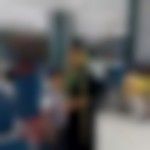 | Sep 28, 2016
Hiii ma'am can u suggest me some of the tips to know In which field he is interested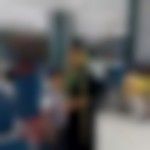 | Sep 27, 2016
OK ma'am thanks, really I will try this. | Sep 27, 2016
hi purvi.. first of all congratulations for being so strong n empathetic towards your son.. it's hard being a single parent with no family support. I read fellow comments n feel by heart the difficulty of situation.. please be patient.. what all shikha here said I completely agree with that. however you may also try sending him to some hobby class.. engage him. somewhere creative.. let him redirect his anger n frustration into a right direction... may be he will get his calling and peace. it could be music or dancing or some martial art class.. or wotever u have noticed his interest is in. if he is not listening to you,u just can try redirecting his energies constructively... if he is giving you a deaf ear... just stop talking to him for a while about it... just help him making his life easy... be there help him in his things.. stop lecturing him for a while... take a weekend yoga session together... go for art of living kids activity sessions nearby... they are really helpful for troubled kids.. u may feel but never understand completely what your baby is going thru as he is not taking.. so to release his emotions.. to be more positive.. these sessions will help... I have seen those working.. good luck dear.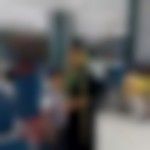 | Sep 26, 2016
No ma'am he doesn't have any grandparents n I don't have any trusted friend of mine. Nor my family to support in this problem. | Sep 26, 2016
Purvi it is still advisable to approach either a grandparent,or a family friend or even a trusted lady whom he is open to discuss things with. still if u feel no one could be approached and it's u only who needs to deal with this , it's advisable to keep following things in mind before approaching him: a) he is still a child b) if circumstances have changed neither u , nor he is responsible for that so don't feel guilty c) if u r strong emotionally and have your child's support howsoever big the issue is it can be managed. d) bad times don't last forever just like good times. e) if money is lost , u loose something but if respect and love are lost, u loose everything. so start afresh, work on these parameters and respect him for being the awesome self. hug him , kiss on his forehead, stroke his hair gently, pat his back, praise him and have positive things to say about him. whenever u speak to him ,pause and check that your sentence has nothing negative or against him. hope this helps!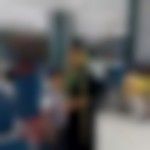 | Sep 26, 2016
OK ma'am I will try but there is no one who can help me in my this problem. N can't trust anyone, for u know that. Plz can u suggest me or help me, I earn to much less so can't afford Dr also. | Sep 26, 2016
hi again! I believe he is in a rebellion against u and has decided to disobey u matter what. this can happen when child is angry with u and considers u responsible for something, or due to strict disciplining has become stubborn.. or has fallen into wrong company. it's advisable to understand what's bothering your child. If he is not ready to listen to u or discuss with u, make him speak with an adult whom he listens to and respects preferably a male. let him have a man to man talk with him. avoid nagging him or insulting him or saying something which can affect his self confidence as unintentionally he might do the same. whenever u talk to him make sure ur tone is firm yet polite. respect his decision , if he wants to keep to himself and give him time to open up on his own. Purvi it's not an easy phase for him too and he is doing it intentionally just to show his anger towards u. also by doing so he is hurting himself and punishing himself as he is keeping himself away from your love which believe u me is not easy for a child. try and understand your child and make out what works best on him. hope this helps !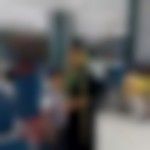 | Sep 26, 2016
Hiii as u said I had tried all the way but he is not showing or sharing anything with me or any one just doing wrong all the time. I'm much worried about his behavior ND studies, can't say anything about it. By hook n cook I tried all the things but he is giving all the worst thing ND he gets happy if any one insults me he is very happy. | Sep 21, 2016
HI Purvi, I agree with Shikha here, you may sit down with your son and ask him what is bothering him. | Sep 21, 2016
hi Purvi! I completely understand your concerns. Prem has the caliber and potential to get good grades but I believe due to family related issues he is going through academic underachievement .Purvi I am sure as a single parent u have lot many responsibilities to cater to and u r giving your best to meet those. having said that it's advisable to speak with your child and work on that bond and discuss with him what is bothering him . don't sweep the matter under the rug . let him Know , u r there to take care of him and he need not bother. the more u would avoid discussing what's bothering him , the bigger these issues would get with time. In age appropriate language discuss things with him. tell him how much you love him and will always be there for him as his Constant support. if possible avoid discussing day to day problems with him or in front of him and your concerns and fears about future. guide him to focus on his studies as that's the best way he could help u and lessen your burden. This discussion can be done over a period of time so that it's not too much overwhelming for him . Purvi only if u r strong mentally and in control of your emotions, it would reflect in your behavior and Prem would get that strength from you. hope this helps!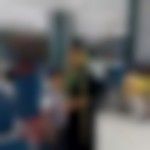 | Sep 20, 2016
Plz guide me to how can I built his interest in studies
More Similar Talks
Top Child Psychology and Behaviour Talks
+ Start a Talk
Top Child Psychology and Behaviour question
Top Child Psychology and Behaviour Blogs