Babycare
hlo Created by Updated on Mar 14, 2019
hlo mne apne bete ko 10 march vali polio drops nhi pilai to kya ab kisi private clinic se pila du?
Kindly
Login
or
Register
to post a comment.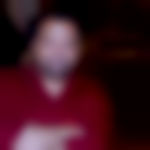 | Mar 14, 2019
नमस्ते@suhan किन्हीं कारणों से आप अपने बच्चे को 10 मार्च को सरकारी कार्यक्रम के तहत पोलियो की खुराक नहीं दिलवा पाएं हैं तो इसको लिए बहुत परेशान ना होएं क्योंकि अगर आपके बच्चे को बूस्टर डोज दे दी गई है तो उसमें भी पोलियो टीकाकरण मौजूद होता है। लेकिन इसके साथ ही आपको ये भी जान लेना चाहिए कि ये सिर्फ डेढ़ साल तक के बच्चों को दिए जाने वाले बूस्टर डोज में मौजूद होता है। इसलिए आप हर बार बच्चे को पोलियो ड्रॉप्स जरूर पिलवाएं। बच्चे के नियमित वैक्सीकरण जो किसी भी अस्पताल से कराए जाते हैं और वहां भी पोलियो की खुराक भले बच्चे को मिल चुकी हो इसके बावजूद भी आपको सरकारी अभियान में पोलियो ड्रॉप्स अपने बच्चे को देना जरूरी है।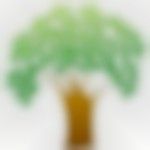 | Mar 14, 2019
hi suhani! aap dispensary, govt hospital ya private clinic mai bhi pata kar saktey hai.
More Similar Talks
Top Babycare Talks