Food and Nutrition
Homemade cerelac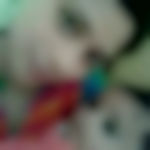 Created by

Updated on Jan 13, 2017
Can anyone share with me homemade cerelac for my 15 month old lo.... i wanna try to this.....
Kindly
Login
or
Register
to post a comment.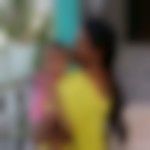 | Apr 16, 2017
Hi shruthi... rotavirus vaccine is given for preventing diarrhoea caused by rota virus which is very severe to babies. It is safe to have the vaccine in 1 1/2 n 2 1/2 months as 2 dosages. However babies may have diarrhoea for other causes.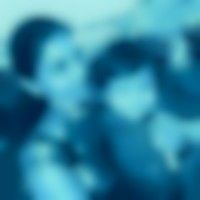 | Apr 12, 2017
how safe is the rotavirus vaccine. ....anyone tell me. ...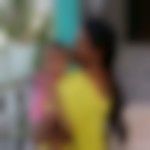 | Apr 11, 2017
Hi all... homemade healthy weaning food for babies... roasted rice one cup, roasted wheat one cup, pottukadalai(broken chutney gram) half a cup are to b taken... All three to be ground well.. Make a fine powder... When u prepare porridge, take one spoon from each ingredient and half a spoon pottukadalai... mix with water to a thick paste... Cook for about 3_5 minutes in boiled water ...add few drops of ghee and little jaggery for taste.... babies would love it....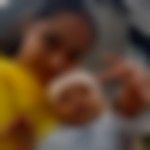 | Apr 11, 2017
Thank u renu...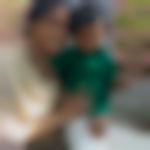 | Apr 11, 2017
hi. super recipes. can I mix this homemade cerlac with warm water and give it to baby while traveling?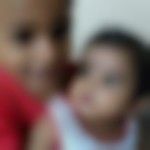 | Apr 11, 2017
plz don't compare babies . All r different in some way or other. It's quite natural of crying jus born babies especially during night. Try to have healthy food that increases lactation so that u can ensure baby is not crying bcoz of hunger. Happy parenting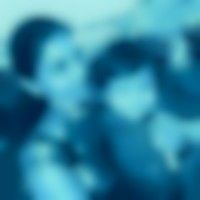 | Apr 11, 2017
sleeepless. ...my baby is just 1month. 10days he is not getting enough sleep and I'm so worried Abt that and mujhe bhi neendh nahi hai toh mera health bhi karaab hai. ..headache headache and headache. ...wt to do. ...bt my sister 's son was not like this. ..he is sleeping during night and day time. ...he is so genius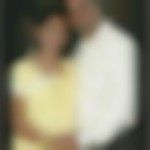 | Apr 11, 2017
More specific details about my previous post as one of u hv requested in English. Qty pls check d previous post. Rice - Basmati. Kani is broken rice Moong Dal - Split green gram Dal Tuwar Dal - Split red gram Dal Sabudana - Sago Jowar - Sorghum, cholam in Tamil Ragi - millet Poha - Flattened rice Jeera- cumin seeds Recipe Tk 150ml water. Add lil Ghee, sugar, n 2-3 tsp of powder and boil it. Prepare thick porridge. Cool n gv to ur baby. m sure baby will enjoy. Baby won't b hungry for d 3-4 hrs. | Apr 11, 2017
you have to cook this powder either with milk or water@ Yadavi Rajkumar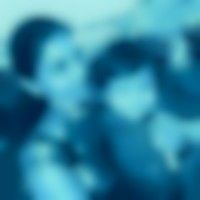 | Apr 11, 2017
do reply pls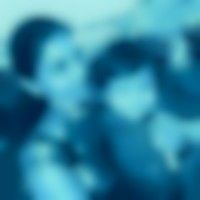 | Apr 11, 2017
pls I don't understand this language. ...tell me in English or kannada or tamil .....i want to try this home made cerelac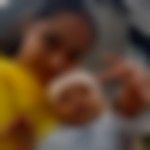 | Apr 11, 2017
super recipes.. gonna try these one by one... BT still I have a question.. whether this can be given directly by mixing it with hot water/milk or by cook before serving ...pls clarify..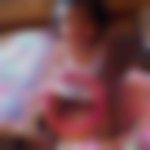 | Apr 11, 2017
wow nice ...good recipes i will definatly try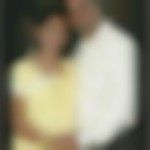 | Apr 11, 2017
My Mom has prepared a special powder, n more nutritious than cerelac powder. Basmati rice Kani (2 cups) Moong Dal (1 cup) Wheat (1 cup) Jowar (1/2 cup) Towar Dal (2 tsp) Pohe (1 cup) Sabudana (1/2 cup) Ragi (250 gms) Jeera (2 tsp) Ajwain (2 tsp) Cashew n Almonds (around 15-20) Wash it. Dry it. Then roast in Ghee. Grind and make coarse powder. While preparing porridge jus take 2 tsp of this powder and add to 150 ml water. can also add sugar n lil Ghee it's a very nutritious meal for babies. weight gain is also good.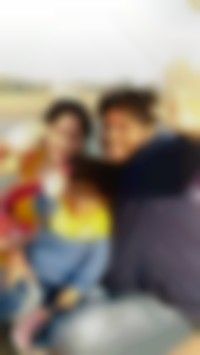 | Apr 11, 2017
pls tell me about to ragi. what is ragi | Apr 11, 2017
good post for home made cerlac | Apr 11, 2017
wow.... that's really grt... I'll definitely try ... ...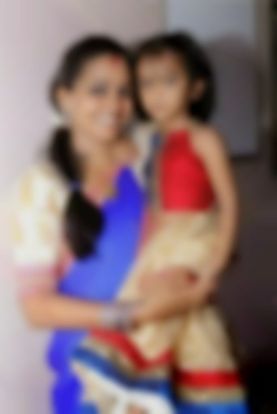 | Apr 11, 2017
whether we need to cook in stove or simply add hot water to this powder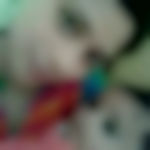 | Jan 14, 2017
Thanks all.... i will try these recipes | Jan 14, 2017
For starting just tk few things like 1 cup moong daal skin one Half cup rice 1 fist ragi 1 fist jowar Few spoons barley Few spoons uraddaal skin one 1 spoon blackgram 10 almonds 5 cashew 3 ealichi 3 spoon sabudana Few saunf N few wheat if possible u can sprout n use withever can... | Jan 13, 2017
You can make poha cerelac also. Dry roast the thick poha for a minute. Let it cool and dry. Mixy it with required amount of dry fruits powder and sugar. Store it in tight container. When you have to feed, take 1 spoon in a cup and pour hot milk and mix it with spoon to make paste. | Jan 13, 2017
hii Heena sure .. its not that tough .. i use this for my baby .. 1 take some amount of wheat ,rice , chura n some other creal if u want but wheat rice n chura is enough .. if wheat is 2 cup thn rice ll b 1 cup .. 2 sepratly... wash it properly n make it dry 3 fry it in a pan without oil .. whn it is littl fried thn let it cool 4.. grind it n make it like smooth powder n store it 5 whenever u hv to feed make a paste of it with milk n suger Try it ur baby ll definitely like .. n u ll too as is it home made n healthy stuff.. hope this ll help u
More Similar Talks
Top Food and Nutrition Talks
+ Start a Talk
Top Food and Nutrition question
Top Food and Nutrition Blogs