Parenting
House help Created by Monika Updated on Jan 24, 2014
Hi parents, My son is 4 years now. I am a working mother. I am looking for a full time house help who will take care of my son in my absence but I am not very sure about the help. I am afraid that my son will be safe in my absence. Please suggest how to go about it? what all i should check before hiring one.
Kindly
Login
or
Register
to post a comment.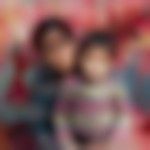 | Jan 27, 2014
Please like my pic : Its a humble request : https://www.parentune.com/detail/319 CLICK THE LINK AND LIKE | Jan 27, 2014
the better option is day care.. whr kid learn a lot... become more social and safe as well. But look for reliable one who have camera facilities... I mean some have fitted cameras in the day care and parents can hv a watch on kids at work. keeping a maid all alone is bit risky. Else u can fit camera at home(living and bed room and other rooms u can lock) and keep on checking... at work as well. Decide as per yours.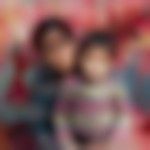 | Jan 24, 2014
My point of view id little different : 1- Your son is quite small and if is it possible then look after your son first because today we cannot believe on others ... you never know what is /will going on in anybody's mind. 2- If you really want to do job then go for teaching or part time job. 3- I am also a housewife and left my job just for my son so that I can take care him properly. I was earning 25000/- but left for my son. 4- I am not sitting ideal I work from home online and through which I earn fair amount through this way I am earning and looking after my son too. ..... ? One favor from you if you like my comment then please give a like to my & my son pic : https://www.parentune.com/detail/319 ?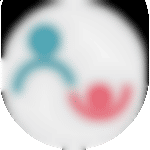 | Jan 24, 2014
Hi Monika! Thanks for sharing. You may have a look at the links metioned here to similar parenting talk and blogs that you may find relevant: https://www.parentune.com/parent-blog/top-5-tips-to-hire-a-dream-nanny/298 https://www.parentune.com/parent-blog/top-tips-for-working-parents-to-get-the-best-out-of-the-house-help/293 https://www.parentune.com/parent-talk/help-at-home/842