Parenting
How can I get my son to give up the bottle? Created by

Updated on Feb 26, 2013
My 22 months old son still wants a bottle in the noon and also at bedtime. If we don't give it to him, he cries inconsolably. He drinks from a cup during the day, but cries inconsolably if he doesn't get his bottle at bedtime. Most of the time, we are so frustrated that we give in. What can we do? Pls advise.
Kindly
Login
or
Register
to post a comment. | Apr 27, 2013
Hello freinds, I forgot to tell you that my son finally give up the bottle. He criedfor 1-2 days in night only & now he wants milk in only in "his" mug. | Apr 25, 2013
Hi Mital. I am facing the same problem rgt nw and my son is 2. 5 yrs old. I understand we have to go easy with our kids but at the same time we see other kids saying bye to the bottle vry soon. There the stress starts building up. I hope even my son wil leave his bottle soon. | Mar 02, 2013
oh.. that explains why you want to stop giving him the bottle asap.. as I mentioned before, keep trying.. it will happen :) | Mar 01, 2013
Neetu you are right but my son always has cold & 1-2 time diarea in month due to infection. So I think it is good if he drinks with cup. | Feb 28, 2013
Hey Mital. Doctors do advise against the bottle for fear of infection. I would still say go easy on your little boy. You said that he only asks for the bottle at bedtime. Give him a month or two. Even you and I would need some time to give up on a habit we enjoy. Kids grow so fast at this age and change so much. May be if you go gentle on this issue, in a month or two it will resolve itself. | Feb 28, 2013
but doctors told for this many times & finally i started this. I told him that "I throw the bottle in dustbin so you have to drink milk in cup only" I also buy a mug for him. | Feb 27, 2013
I also just posted this on another talk, my daughter finally left the bottle after she turned 5. Now it is fine and she drinks from a cup. Dont worry. They will all leave the bottle at some stage.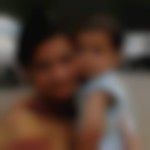 | Feb 27, 2013
Hi Mital, I faced the same issue a while ago. Here are some of the tips I got from fellow parents here on parentune. https://www.parentune.com/parent-talk/bottle-battle/144 Hope some of these ideas work for you. In our household the bottle didn't go down easily, it was a tough fight. Hang in there, he will overcome this. | Feb 26, 2013
Hey Mital, my boy drank from the bottle till he was about 3. 5 years. In the last few months of this period, he would only ask for the bottle at bedtime, just like your little one. I would say why not give him some more time, perhaps let him turn 2.. and then gradually tell him that all bottles are gone, broken etc.. build this up during the day by showing a broken bottle and discarding it.. and then perhaps you could take him and buy a sipper of his choice to exclusively drink milk before he sleeps.. he can drink from the sipper in bed if his upper body is tilted enough.. eventually he will stop asking,.. just give him some time and some options ..tc
More Similar Talks
Top Parenting Talks