Babycare
How could I stop my baby to suck his thumb Created by Updated on Jul 12, 2013
Hi Friends, How could I stop my baby to suck his thumb. He used to suck his left thumb. I tried to stop this by pasting bitter tast on his thumb and put his hand in socks. As I am a working mother, I could not give attention whole day. I am leaving him with his grand-mother. She is not interested to use socks, but ask me to apply bitter taste on that finger. Yet she is not ready to do it by herself. He is 1-year-old now. I used to breast feed him on night time. Looking forward for the practical valuable suggestions........
Kindly
Login
or
Register
to post a comment. | Aug 02, 2013
Hi Dimple.. I agree with Shikha. There are various resons for Thubsucking in Babies. Mostly it is for comfort if not sign of Hunger as babies tend to get bored very easily. Do not keep pulling out his thumb when he is thubsucking coz that may make him more agressive towards thubsucking. Instead try to divert his mind with his favourite toy or show him some object,play with him. My son has the same habbit and I do the above things to divert his mind. His thubsucking has reduced quiet a lot. My son is just 7 months now. Do not worry as this habbit will gradually decrese. Good Luck | Jul 26, 2013
We have been trying socks for a week now. He got a wound on that thumb because of continuous sucking. Now my in-laws understood the seriousness and ready to try socks. I prepared a bottle by cutting both of its ends. I had covered one of its end with cloth so that it wont hurt babies hand. Now I am using this to apply ointment to heal the wound. I hope his will work..........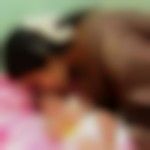 | Jul 17, 2013
Dimple , socks are a very good option for your baby . Applying bitter tastes like bittergourd / neem eventually proves to be sweet for the baby with time and wont help , opt for colourful socks , it could work . Hope this helps :) | Jul 16, 2013
Hi DImple, my son too had this habit of thumb sucking. He is 1. 2 now. Few months back he had got some injury on the same thumb which got worse over a period of time. Hence, I had to show it to his pediac. He told me tht the thumb shud get rest for the wound to heal. Hence he suggested me to apply framite or band-aid on the wound. The first nite, i tried the band-aid. That night most of the time my son cried coz he couldnt suck his thumb.. ! However, to my surprise, he stopped taking his thumb from tht day.. ! It was unbelievable... ! but it worked. Try putting a band-aid on his thumb. | Jul 16, 2013
But I am a working mother. I need suggestions please. You know, I in-laws are not going to listen me in this regards. I am hopeless in explaining this and irritated from their behavior to my suggestions. I have tried to stop this and asked every-one in my family to follow this. I am waiting for the suggestion from whom had faced the same situation | Jul 16, 2013
Thank you for all comments.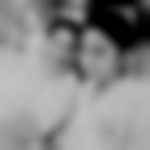 | Jul 13, 2013
hi Dimple i cn understand ur worries as i myself is experiencing d same trouble. My son is10yr old nw n sucks his index finger. I hv tried all i cld bt to no avail. So I sincerly suggest u to try soothers as he is too young n children stop using soothers whe they start going to school. But there fingers r always there wd them n they tv access to dem all d time. My daughter also used to suck her thumb. I gave her soothers and she left dem when she started going to school. But do tk care f d hygene wd soothers as milk bottle. Also try to understand d reason fr his thumb sucking. | Jul 12, 2013
The efforts of trying to get Rid of his habit of thumb sucking at an early stage is d right step taken by u secondly it is advisable that if possible follow same step again n again to get rid of his habit like putting something bitter as u r already practicing. Please explain to other family members the harmful effects of prolonged thumb sucking like poor oral hygiene, unaligned teeth, stomach infection etc. | Jul 12, 2013
Hi Dimple! First we need to understand y do children do thumbsucking. The reasons could be for comfort, they r tired and want to sleep, they r worried because they r lonely or anxious, hungry etc so we need to first of all replace the object which they associate with thumbsucking. So when d child starts thumbsucking it us suggested that we can replace the object with a toy or something with which he cannot associate thumbsucking. Secondly when he is watching TV or simply lying down n doing thumbsucking we can gently remove his thumb from mouth. thirdly since mostly children do it for comfort we can comfort d child by fulfilling his need. For example taking him in r lap and making him sleep or if he is hungry one can give him something to eat. fourthly if child does it neither because he is sleepy nor he is hungry he mite b doing it because he is getting bored. We can channelize his energies by making him play games, or at times we can take him to d park etc. Fifth it is advisable that one sees to it that nobody shd make fun of him or scold him, ridicule him because of his this habit. sixth if d child does not do it for few hours we can praise him n if he does not do it for a day he can Be rewarded. The child just needs our attention,care n love , one can comfort him by showering r love on him. With time he shd leave this habit. - See more at:https://www.parentune.com/parent-talk/thumbsucking-n-restlessness/588
More Similar Talks
Top Babycare Talks