Parenting
How I Avoid Ipad and Lappy.....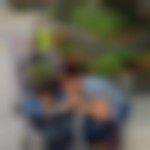 Created by Roopali Wani Updated on Feb 01, 2015
Hi Parents.... My Son Is 3. 5 Yrs. Old. I Have A problem with him. After coming From School he just want to c Laptop or Ipad. Sometimes i m very rude with him. but no use for him. i just dont understand how can i refuse to him to watching ipad or lappy and on that Stuff he just want to play Games. Is anyone suggest me how i control on all his Activities. ?? Thanks In Advance.
Kindly
Login
or
Register
to post a comment.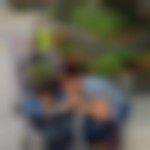 | Feb 11, 2015
Thanks my dear friends for your suggestions..... I will keep in mind.... | Feb 10, 2015
I partially agree with some mentioned about disappearing those gadgets from the kids. However, what if they get the same from other friends? Their curiosity and craving towards those gets even more than otherwise. I had a similar experience with my 5 yr old son. We never used to give him our phones for playing games rather, we didn't keep any games. However, I started noticing him getting more interested towards that when his friends play games on their parents' phones. Moreover, he started approaching them for their phones. Well, you can only control your kid, but not the other kids or their parents for that matter. So, we downloaded whatever games he wanted and give it to him whenever he needs, but with some conditions – 1. Only for few minutes, say 15 or 20 depending on his mood and other circumstances. 2. Strictly no mobile when he has friends or others around, as that spoils the chance of getting them playful and build relationships. It's given only when he is alone and bored. Of course, there is no one size fits all approach. You may just give it a try this way. Negotiations do work and they also learn to adjust and give and take! All the best. | Feb 03, 2015
Hi roopali! Even i have faced the same problem with my son he has just turned 3 but knows how to play almost all the games on i pad | Feb 02, 2015
Hi Roopali, Setting a timetable with him might work, where you tell him that he can watch it for half hour/or an episode/or play for an x amount of time and that you will not interrupt him then. But once the time is over, take the gadget away inspite of all the protests, crying etc. Be firm then. As a routine, get him involved in activities/sports/outdoors to let him have fun. Call a friend of his over, or send him to someone's house, where he can play some real games. You also sometimes play with him and show him that it is much more fun to play in real with people than play in a virtual world sitting alone.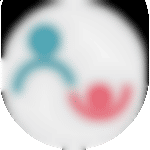 | Feb 02, 2015
Dear Roopali, You concern, though serious, is a very common one these days. Keeping this in mind, we have organized a live chat with an Outdoor Experiential Learning expert, on "How to Balance Green Time with Screen Time' on 7th Feb, Saturday, at 11:00 am. We suggest, you participate in this and have a discussion with an expert to get some practical inputs and tips. To register,log in https://www.parentune.com/services/5 | Feb 02, 2015
Hi Roopali Wani, This is so common these days and even I went through the same. somethings that worked for me 1) in the presence of my child, even I and my husband, stopped using phone or watching TV, or being on the Ipad. We made sure that it was not visible to him. 2) At the time, she asked for it, we suggested something else.. let's go to the swings, let's play ludo, let's help mumma make tea. this obviously was a pressure on us, to keep her involved always, but it worked. slowly she realised it was more fun being around mom and dad than just watching something on Ipad sitting in the room alone. 3) sometimes, when it was difficult to sit with her or play, we let her watch but with an understanding that you can watch for 15 mins and when mumma will ask you to stop, you will stop. 4) have patience. all this takes time and effort, but don't worry, it is not impossible 5) do not be blackmailed by your child. he will cry, weep, howl, not eat, throw fits, let him. children are smart and know how to manipulate and when to stop. hope these things help you.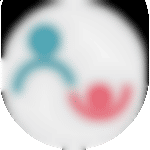 | Feb 02, 2015
Roopali Wani You may also find this blog relevant. Pls read- https://www.parentune.com/parent-blog/12-ways-to-keep-your-child-away-from-tv/420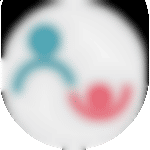 | Feb 02, 2015
Hi Roopali Wani Get some ideas from this blog- https://www.parentune.com/parent-blog/6-ways-to-strike-a-balance-between-the-screen-and-the-green/481 | Feb 02, 2015
Hi Roopali, the only way to do it is to remove the laptop and Ipad from his sight for a few days. Just put it away and tell him that it has broken down. he will cry and throw a fit, not eat etc. for a few days, but then you can fill in that time with some other activity for him such as playing with blocks or playng a board game together with him. The idea is to tell him that he can fill in the time he spends on ipad with some other fun activity. It will require some effort on your part definitely. hope this helps.