Parenting
How Joint families are beneficial for parenting Created by

Updated on Dec 20, 2012
Being in the nuclear family, I am the one who is always keep revolving around my kids, their basic requirements, general household stuff, my husband ....... Sometimes I really think that its good to be in Joint families, atleast there is always someone to look for help, guidance and support. I have two young kids, sometimes its too tough for me to manage and not only manage, how much can to teach them values. Those who stay in joint families may not be agree with me, but I can tell them with my experience that if you want somewhat of 'You' to be present in those early years of kids, we need support from our families.
Kindly
Login
or
Register
to post a comment.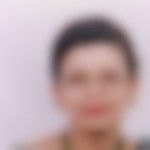 | Dec 21, 2012
Hi! I am staying in a Joint family and I must say that the support I am getting raising my twin daughters is immense.. I agree with Neetu as elders have more experiance than us. | Dec 21, 2012
so well said Neetu.... | Dec 20, 2012
Having lived in a joint family throughout, I faced one major difficulty - conflict in parenting. Of course, when the elderly have their own viewpoint on how to handle certain situations with kids, since they have seen it all, and us young parents wanting to raise kids in our own 'modern' way. The one thing that helped resolve this for me over the years was to convey my concerns and listen to theirs. Plus I have also experienced that when we are younger, new parents, we tend to be defensive in our approach towards the elderly's suggestions, but as we mature, with time two viewpoints can exist in harmony, only to benefit the child that much more ! | Dec 20, 2012
I cannot agree more with you Indu. I have two young children. Recently I had taken ill and felt the importance of having other members of the family more than ever. I did not get any rest for my illness but had to continue with the day to day activities, which had completely drained me of my energy. Children love to spend time with their grand parents too. In the presence of other family members, we can concentrate on other areas not feeling guilty that the kids are not getting enough quality time with us. | Dec 20, 2012
Yes ,true. A joint family does make a difference . My 2 yr old son seems to be so happy with his grandparents n cousins around him... But whn we are alone he is always wanting my attention n also b'comes crancy.... | Dec 20, 2012
Agreed Neena, I am a full time mom of two kids and seriously its an issue to keep them updated with new mannerism as well as old beliefs. | Dec 20, 2012
Hi Indu, joint family does act as a support system, specially for a working mum, as in my case. the initial years with two young children can be exhausting, so having grand parents around does give parents a much needed breather at times. Plus, with our busy lifestyles, grandparents tend to teach the kids that we may not find time for. For example, my child's faith and belief in God was much acquired from his grandmum. There are definitely challenges that come along and one needs to really be patient during conflicts...
More Similar Talks
Top Parenting Talks