Education and Learning
How much 34month toddler have to speak? how to know my baby speaking is good or not?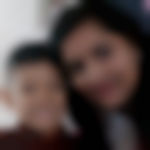 Created by Updated on Apr 27, 2017
toddler speaking
Kindly
Login
or
Register
to post a comment.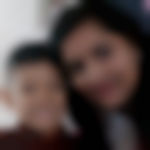 | Apr 27, 2017
Thanx Puloma. I will definitely do those things. | Apr 27, 2017
yes kalpna sometimes she replies but sometimes not. When i go for work she lives with maid and when i come back i ask her that what maid has given her to eat she replies like anty ne apple, oranges, rice khilaya or anty ne susu karaya. Kalpna if you want your baby to open his question bank then first you need to open your question bank. Keep asking him things like what is this ? if he doesnot replies you answer. Like Shikha said tell him about something : this is fan and ask him what is this? when he replies shift to another question and after sometimes come back to the first question and check if he remembered the name. Do it again and again it will work. But your baby knows enough as you said and with the time and age he will acquire more dont worry.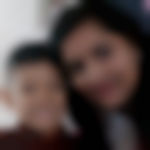 | Apr 27, 2017
Thanx Sikha . I will surely do these things. and waiting for that moment he will open his questions box | Apr 27, 2017
Kalpana u can bring picture books with three letters words and keep asking him what is this , also help him read . for instance u could ask him pointing towards a picture say of a child sitting on a chair. ask him baby what's this. he might say 'Chair'. u need to elaborate and say 'this is a chair. 'so without telling him this is not the right answer, just say the complete sentence. ask many questions and motivate him to ask u too . Kalpana he might sooner or later open his Pandora's box just be prepared for it.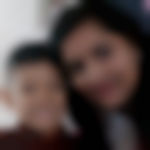 | Apr 27, 2017
Hi Sikha actually he is not asking me a question . he only demanding his basic needs or other then he is just speaking like his cartoon nobita and doremon. is that fine if he is not asking me what is this or some thing else. when I ask what is this if he know he ans. he can say like it's time to sleep, , it's time to bath,baby ko dudhu de do, baby ko paani de do, when he want some thing he say baby ko ye de do. | Apr 27, 2017
I am glad to hear that. his language development is on the right track. keep talking more and more with your child and enjoying rides in his fantasy world. praise him when he asks a question and if u don't know the answer, tell him let's explore together. look for books or other sources which can help u find the answer. by doing so u r motivating him to think and be inquisitive. u r doing a great job as a parent kalpana! tkcare!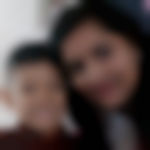 | Apr 27, 2017
Hi Puloma my baby is also 2. 10 years old. he is also speak that what your baby speak. can you tell me if you ask some general question like what he did today he ans? he can build the conversation?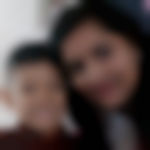 | Apr 27, 2017
Hi Sikha, yes my baby speak sentences. his vocab is also good . he ans basic question like his name ,age,school name,alphabet,counting, colors, animal,fruits, vegetables,sports name,country, languages,etc. he can express himself . he ask me what he want. | Apr 27, 2017
hi Kalpana Maithani! each child is unique and so is their developmental pattern. it's not correct on our part to compare two children brought up in two different environments, with two different genes sets and different upbringings. as far as he is reaching his milestones more or less on time , that's perfectly fine . is your child able to frame two three words sentences? what is his vocab size? | Apr 27, 2017
Hi Kalpna, its difficult to decide how much as every child has different growth and development pattern. my baby is 30 month (2. 10years) old she knows her name her father's and mother's name, express basic needs like want water/ sussu/ khana hai/ got hurted. She knows phonic songs, alphabet and number 1-15, most of the rhymes, vegetables names, fruits names, animals and insects names, colour names, body parts, about dresses and shoes. Speaks about other things like tv, remote , door , house and so many things. she inquires for everything like what is this? ye kya hai , wo kya hai. we need to satisfy the their queries and that will help in their development process.
More Similar Talks
Top Education and Learning Talks
+ Start a Talk
Top Education and Learning question
Top Education and Learning Blogs