Food and Nutrition
How much is enough? for my 6 months old baby boy Created by Updated on Jul 08, 2013
My boy is 6 months old. I am a working mother hence have started on Formula and gradually introducing solids to my baby. I Breastfeed my boy at 7. 30 am and thereafter he has Sooji porridge at 10 -10. 30 am. ( Qty-around half/quater a small bowl with great difficulty). Post that he has BM(Qty-4oz) at 12. 30 -1. 00 pm which I express and store for him. Later around 3 pm he is given formula milk but the qty differs. He takes only around 3 oz or sometimes just refuses to take more than 1oz. At 5. 30-6 pm again he has only around 1-2 oz of formula. I'm home around 6. 30 and immidiately BF him as I feel he would be hungry. I am concerned regarding his qty of intake as my BM is decreasing and my boy doent take any bottle feeds more than 3-4 oz. My friend who's daughter is about the same age has around 6 to 7 oz of milk at a time so I am worried if my boy is having sufficiant milk.
Kindly
Login
or
Register
to post a comment. | Jul 09, 2013
Dear Kirti, when I introduced solids to my kids at 6 months, I used to give one small bowl of porridge for breakfast, mashed khichri and fruit puree (evenings). Rest of the day I breastfed them. You could give your baby solids three times and at proper intervals. You can introduce different variety as he grows. When babies nurse, then take in more milk than in comparison to the quantity of milk when expressed with a pump. You may breastfeed him as often as you like as it will not harm him. So after the 6. 30 pm feed, you could nurse him to sleep around 8. 30-9. 00 pm. Hope this helps.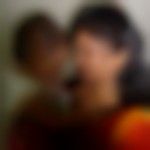 | Jul 09, 2013
Hey Kirti, give soup once a day otherwise your child will get fed up of it. Try other food. | Jul 09, 2013
Thank you all,I do agree that each child is unique and different. One should not be compared with others but as a mother we often tend to worry a lot and hence get tempted to compare. I have started giving my son overcooked rice with milk/mashed bananas with milk/carrot puree/betroot puree and soups also gradually introducing other foods. We have a lot of greenary around so I do sit with him in the balcony to feed,sing poetry n show him birds. He loves that,however my pediac has advised to only give solids or semi-solids once or twice a day. And no solids post 8 pm till he is 8 months old. Is it ok to give him soups and other purees 3-4 times a day at 6 months? | Jul 09, 2013
Hi kirti, rights said by shikha that each child is different so as their likes and dislikes.. its been always difficult feeding kids and confusing what and how much to feed.. for my son I used to give him moong dal rice, khichdi, toor dal and over cooked rice, mixed pulses and rice khichdi, suji upma as he was not fond of sweet kheer and all, daliya moong dal khichdi, mixed veg boiled and smashed, soups, fresh fruit juices, cereals and roti I started from 8th month onwards.. but one thing I observed in many mothers of fussy eater kids that they introduce solids very late to the kids. And such kids always creat problems later. This is right time u can give half a bowl of any semi solids 3-4 times a day, over and above liquids I. e milk, soups or juices. Make a habbit of having food sitting at one place, be it balcony he would easily finish observing nature, plants, birds, different sounds and all, not in front of tv. Just try this out.. but dont quit.. all the best.. | Jul 08, 2013
hi... u can give her.... home made apple juice(my son used to lv it), dal water, ceralac(instead of water... can add ur bread milk), mash banana(nuitritious n delicious children lv it too), mango.... It enhance child interest to taste different food... u can give milk to child in different other form as other fellow mothers suggested. my son was also stopped milk whn he was 5 months... i used to add milk in everything... like banana/mango shake, dalia, suji kheer etc.. if u wish u can use ur breast milk for making shake or cerelac. | Jul 08, 2013
I agree with Ruchi! Each child is unique so is his/her appetite. I believe wat u r giving is more than enough. since she is nw 6 months old u can gradually introduce moong dal rice khichri, veg soup,cerelac, Dalia etc pls start one thing at a time. And continue it for 4_5days n when d taste is developed u can move on to something else. this way u can give food n child will not be bored having same thing everyday.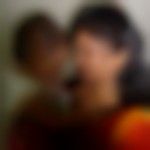 | Jul 08, 2013
hi, Kirti don worry, I think this is one of the common problem of all mothers. I advice you to play few interesting activities like rhymes etc while feeding. Also, try other foods like veg soups, rice water, sooji kheer etc. and pls donot compare your little with others.
More Similar Talks
Top Food and Nutrition Talks
+ Start a Talk
Top Food and Nutrition question
Top Food and Nutrition Blogs