Pregnancy
How to care my baby inside? Created by

Updated on Apr 02, 2016
After 6 yrs.. now I am pregnant for a month. Loads of tensions, how to take care of my child in this first trimister. Any do's & don'ts.. pls suggest
Kindly
Login
or
Register
to post a comment. | Apr 04, 2016
☺ | Apr 03, 2016
Thank u so.. much fr all ur valuable reply. Really I am feeling relax nw. My special thanks to Haritima.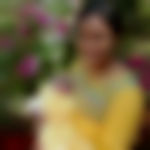 | Apr 03, 2016
I agree with Neha,Namrata and Haritima. Apart from what they have mentioned do yoga for pregant women and meditation because i understand after 6 years there would be lot of anxiety n tension. Imagine a healthy and happy baby in your arms that will make all your worries go shooo. Enjoy your pregnancy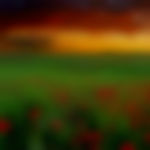 | Apr 03, 2016
A long journey ahead... Lots will happen in each trimester... It may not be an easy period but definitely one that you would cherish lifelong... Tensions would only do bad.. So remain positive... Avoid stress... Eat and drink well and be careful.. And most importantly be happy n positive! Your doc will guide you for everything else!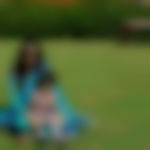 | Apr 03, 2016
Hi. Just three things to do: 1. Eat well and good balanced diet and whatever you like. 2. Light exercises . Check with your gynaecologist first. For supplements also. Generally folic acid, iron and calcium are suggested 3. BE HAPPY. You can't change anything so why be tense about it. Just relax and be happy | Apr 03, 2016
Hi.. Congrats ☺.. Don't lift heavy things.. In starting mnths gas also forms after having food. So walk every time. Don't take any medicine fr gastric nw.. Fr having medicines always ask to ur doc.. Have whatever u want. Include walnuts, almonds, pomegranate lots nd lots of liquids.. Water coconut water , fruit juices. Avoid caffeine like tea nd coffee, chocolates. Include curd in ur diet in day time, seasonal fruits, nw avoid pineapple,nd unripe papaya Bcz thy increse heat in body.. Mangoes also produce heat.. u cn hv mangoes smtimes bt after 3 mnths.. Don't take tensions.. Enjoy ur daily routine.. Spent lots of time with ur hubby.. These time is very precious... After delivered baby for sure u ll miss this period... Watch funny movies nd shows.. Listen music. classical music also... read knowledgeable books.. Stick cute nd smiley pics of babies in ur room..
More Similar Talks