Child Psychology and Behaviour
how to control childlp me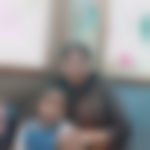 Created by Updated on Jul 30, 2018
my son is 21monthd old. i m staying wid my husband. my son z so active dat i cnt cntrl him. he throws things here and der. abd he z nt also listening to me. wenever he tries to do any mischief i try to tell him nt yo do dis. bt he doesnt listen to me. he z vry vry mischievous. if i trll him something loudly he starts crying. sime times he makes me so much irritated dat i m beating him. i knw its nt right bt i couldnt contrl my anger. i m alone at home without any support. my hudband supports me bt he z going to his ofc frm 9to 6. its very difficult for me to manage d household work wid my son. my health condition z also getting affected by this. plz anyonesuggest me giw to control my child. i dnt want to beat him. i love him a lot. wenever i beat him i cry a loooooooooooooooot. i want him to b a lil calm. plz h
Kindly
Login
or
Register
to post a comment.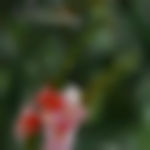 | Aug 06, 2018
u should be happy that he's active. if he does mischief u accompany to get things done as before. involve him in cleaning. keeping things neatly. actually their energy must be utilised somewhere. otherwise they won't get satisfied. before sleeping have bedtime talk. tell your son to recall all the mischief and good things he did. appreciate for his good work. and ask him not to repeat on the next day. morning have prayer time and after that u reminde about previous day's promise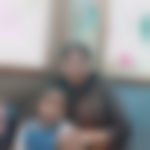 | Jul 31, 2018
thank u parents.... i l tryur ideas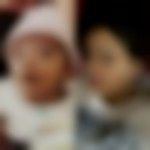 | Jul 31, 2018
I completely understand it.. i stay alone at home wid my 22 months old boy after my husband goes to office and smtimes he does the same like ur kid. and trust me if u tell them to not do something they will do it even more. so better to distract him wid anything else.. but here v need to understand kid's psychology.. they throw things cz u give dem reaction and they just want ur attention. to avoid it ignore this behavior once in a while. .. or she him some love and then tell him that throwing things is not good. another thing that let them use their energy in physical activities. like at daytime I leave my kid with an toys in washroom after giving him bath.. he plays there n after day he gets tired n sleeps. smtimes I give him a duster to clean table or chair. evening time is outdoor play time. v take him to park after that he sleeps well hope this helps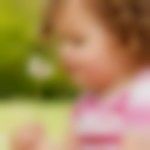 | Jul 31, 2018
hi Jharana Rani Rath ! some children are more energetic and active than others. u cold keep him occupied by organizing age appropriate activities for him such as blocks, rings, teaching him colors, shapes,sizes etc in play way manner. u could also ask him to help u with chores and then praising him for the same.. deal with him with love.. talk politely and think of innovative ways to channelize his energies in the right direction.
More Similar Talks
Top Child Psychology and Behaviour Talks
+ Start a Talk
Top Child Psychology and Behaviour question
Top Child Psychology and Behaviour Blogs