Parenting
Child Psychology and Behaviour
Outdoor Activities and Events
How to control child's screen time? Created by Updated on Mar 01, 2013
Hey People i need help , My 14 year old nephew is hooked on to the Virtual games be it i pad ; PSP or the X-box... he has stopped going out or catching up with friends and since the exams are just round the corner he is giving his mom sleepless nights ...i want to help her and thought i would check up with my fellow proparents on how i should guide my sister... any ideas?
Kindly
Login
or
Register
to post a comment. | Mar 13, 2013
Same here. restricting time spent on games such as this is the first step. It is a challenge during the vacations as the kids are home all day. However, channelizing them to other activities such as swimming, soccer etc helps to use up the energy and takes the focus away form these games. My little one who is now, is getting very fascinated by the iPad and the instant response mechanism. Since he understand anything about restricted use, we hide it away.. | Mar 07, 2013
As a parent of a boy aged 9 and girl aged 9 i feel it should start young when my elder one was young itself i used to restrict his gaming activity to 30 minutes a week and bonus 10 minutes for his good behaviour this helped me to develop a self control in my kid at very young age. as a mother i feel that it should start with self realization .You can make your nephew to understand how his concentartion gets diverted and ofcourse bad score to follow. else you make him get engaged in outdoor sports which will definetly curb this addiction. | Mar 02, 2013
Even I have to control TV time for my 4 yrs old daughter.... She is so much fan of Chota Bheem (a show on pogo channel) that she doesn't want to leave it.. even my 2 yr son has started following her ..Its 1 hr in afternoon and 1 hr evening hour (as they are young). But I know as they will grow.. it has to be reduced ... | Mar 02, 2013
I agree with Saparna.. controlling screen time is really an everyday thing and talking about it time and again in a constructive manner does get the point across.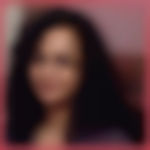 | Mar 02, 2013
Hi Nina I can identify with your nephew's mother's anxiety because I struggle to control my son's screen time too. As an immediate remedy I think Neetu's suggestion is very good. My experience and knowledge dictates that the focus on controlling screen time should be throughout the year and not just during exams. So I often tell me son that I worry when I see him spending too much time playing video games which automatically takes away time from playing outdoors, making freinds and socialising, developing hobbies, taking responsibility in the family etc. I also explain that I see these areas as important for his all round development. I often read to him articles on how gaming compromises on children's creativity, concentration and social skills. He does not take it as seriously as he should but it keeps the issue alive and it explains to him my need to control his screen time to 45 min - 1 hour/daily. He also faces the consequences of foregoing screen time if he is found going overboard. After continous efforts I find my son becoming responsible with game times. I hope this helps. | Mar 01, 2013
hey Nina, thats a tricky one. I have a 12 year old who loves to play the psp. Exams have just began, so here;s what I did, I roped in his dad to help me out on this one, since daddy means business! I have put away the psp and told him that his father takes it along to work everyday... so no access to gaming for a while. About his time watching tv, I have had to be really strict (which is difficult) and cut down on tv time. Also told my boy to give his best these 15 days and we can have a blast later. hope this helps!
More Similar Talks
Top Parenting Talks