Parenting
How to deal with this situation Created by Updated on Jul 17, 2016
I got married 10 years back in Pune and I have divorced my husband 6 years ago. We didn't have great rapport since marriage though it was a love cum arranged marriage. There were lot of differences and my career went for a toss. I went through lot of mental harassment and left my in laws place in 2 months of marriage. I came back to my parents place in Mumbai and started my career again. My husband used to come and maintain our relationship. He was and still has a doubtful behaviour. He has the habit of abuse which is untoreable. I conceived my daughter in 1 n half years of marriage. I had to leave my job since I was expecting due to travelling issues. I am really blessed to have such an understanding and a beautiful daughter. She takes care of me very well and she has hardly seen her own father and his family. I have told her everything about this marriage and my wrong decision but I am glad to have her in my life. Due to my sister's delivery, my mother had to go to be with her and as she used to care care of my little one there were no other option to quit my job. It's been 3 n half years now n that time my ex husband verbally told me that he would pay me 50k as I had bought a house and a vehicle and the EMIs and monthly expenses needs to be carried out. He did for the first year but since then he didn't prove his words. Due to frustration and financial crisis all my anger comes on my little one. She knows the situation n she hates her own father. I used to do night shifts and earned so that I could do something in life. Now again the situation is who will take care of my little one. I don't want to be dependent on anyone and want to give my daughter a better life. Kindly let me know what option to make things easier for myself and my little one. Thankyou.
Kindly
Login
or
Register
to post a comment. | Jul 18, 2016
Thankyou. I have seen quite a few but not sure about their authenticity. If there is anything that you know which are genuine please let me know. It would be of great help. | Jul 18, 2016
Hi Meghana, from your elaborate query here I can see that you have some writing skills. So have you tried for any freelancing projects that let you stay at home with your girl and earn. There are so many such opportunities in Mumbai. See if you find some for yourself. All the best. | Jul 18, 2016
That's a good suggestion. Working days is like getting out in traffic and returning home late. I am not sure how well will I get paid. But I need to start. | Jul 18, 2016
I have been working with US bank in Mumbai n related to banking and financial service. | Jul 18, 2016
Meghana, really sad to read your story here. As for leaving your little girl there are lots of day care facilities where you can leave your daughter. I would suggest that you switch back to day shift so that you are there for your daughter in the night.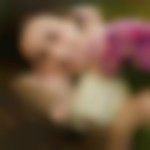 | Jul 18, 2016
Hi Meghana, I do empathise with your situation. What is the nature of your job? If you can elaborate then maybe some fellow parents will be able to help you.
More Similar Talks
Top Parenting Talks