Food and Nutrition
How to decide baby's food quantity?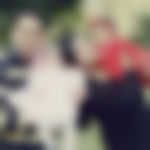 Created by

Updated on Jun 19, 2015
hello everyone.. I am a mother of twin daughters. My kids were born at 32 weeks. By gods grace they r doing good now and are 16 months. I want them to eat whatever we prepare as our meal. As if now they take halwa, khichdi, custard etc. I want to know how much a 16 month old child can eat? Half chapati? One chapati? Etc Kindly guide!!
Kindly
Login
or
Register
to post a comment.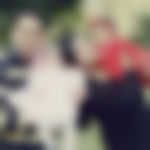 | Aug 01, 2015
Divya Golcha: hi dear, m so sorry for replying late. went out of sync. my daughters have turned 17 months, totally fussy eaters... do not like things easily. i normally feed them after every three hours plus two bottle feeds ( one early morning , one night). i have to keep changing their menu. but as if now i give them daliya (sweet and salty), khichdi (dal and vegetble), custard, dal prantha, besan cheela, aata halwa. i have even tried vanilla ice-cream.. they liked it a lotttt.. :D so like once in 15 days i give them that too. | Jul 31, 2015
Hi Niti and Divya, hats off to you. Feeding twins is real tough job. My daughter is also 32 weeker and now she is 21 months old. She is a hyper active child, always running from here to there. Feeding her is really tough and her diet is very less as compared to other same age children. So, its really tough to say how much a child needs, it totally depends upon child to child. | Jul 30, 2015
Hi niti. I stand in a situation exactly like you. Twin daughters 32 weeks. Now 13 months old. They only eat khichdi and halwa. One of them is quite fussy eater. If on somedays they dont eat i give them biscuits which they eat easily. But seriously feeding twins is like a mammoth task. I need tips as to how u feed them. Schedule.. timing.... how many feeds apart from milk.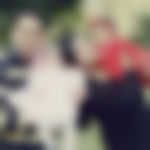 | Jun 22, 2015
Thanks..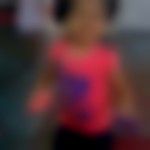 | Jun 20, 2015
Hey Niti, like Simran rightly said there is no specific quantity that is defined and also every child is different. Complimenting milk with the diet is a good idea, other than that at about 17 to 18 months I started giving my daughter whatever meal we prepared, obviously the food doesn't have to be spicy and no artificial flavors too. Some of the options that worked for me were baked potato, mashed veggies, paneer and vegetable parathas, oats chilla, besan cheela, suji with milk and drry fruits, halwa, yogurt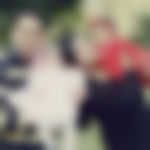 | Jun 20, 2015
@simran @shraddha - thank u so much for replying | Jun 20, 2015
You know your babies the best! So, if you feel that they're eating less; increase their meal a little to a point where you think they're having enough. Don't make them overeat. Every child has his/own digestive capacities, so don't worry if they eat more or less. With a few efforts from your side and with the passage of time you will be able to easily decide the food quantity for them. Good luck! :)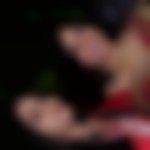 | Jun 19, 2015
hello Niti, there is no specific quantity that you should give to your children. however atleast 1 cup of milk must be included in their diet, The quantity depends upon how your child digests the food. Always make them digest their food by patting on their back. I think that if the kid is normal , he should be able to eat max to max 1 chapati .always feed your child in small pieces. the quantity of khichdi maybe 1 small bowl. Make sure you do not over eat your child or he may vomit then. :)
More Similar Talks
Top Food and Nutrition Talks
+ Start a Talk
Top Food and Nutrition question
Top Food and Nutrition Blogs