Parenting
How to explain the concept of God to a toddler? Created by Updated on Jan 06, 2015
My daughter will soon turn 6 and has a never ending treasure of questions within her. We try to answer all her questions truthfully & honestly so that she understands the matter the way it is. Recently she has been bombarding us with questions about God, where is he, who is he, about the various Gods people worship. She has been to a Church, seen the idols we pray to at home, been to temples, also knows about Mosques, Gurdwaras, etc. However, she is not very convinced about the whole concept of why people pray. She lost her grandfather a few months ago & was praying to God for his recovery. So when he passed away, she was very sad as God did not listen to her prayers to make him ok. My husband & I personally, do not want our children to be fixated on any particular religion or believe that there is God in every idol that exists. We would like them to be practical & know the world of religion as it is. However, it is important that they know our culture and respect it. So I would like to ask for suggestions from the fellow parents on how to help my child understand the concept of God. What would you tell your child?
Kindly
Login
or
Register
to post a comment. | Jan 09, 2015
Wow! A big thank you to all the parents for the wonderful suggestions. It is indeed difficult to answer questions after questions of a curious child. We do have mythological books and she know Lord Krishna, Ganesha, Shiva, Hanuman and the likes. I will surely try to answer her questions by incorporating all your suggestions. Thank you all! | Jan 08, 2015
@Anurima - That's critical for sure. I have a five year old and get similar questions. And for me, it's even more difficult to explain as I am a non-believer. I tell him that, God is nothing but you. Whatever you do, good or bad, will reflect on you and others. So, be good, wish good and you get the same. I could be wrong, but that's all I can tell him for now. | Jan 07, 2015
How to introduce God to your child? Who is God and who is man? God is absolute, the only one. He is the King of all kings. He is the creator. He is perfect, and He has made all things perfect. He is love. He loves to fellowship. He made human beings from dust, but in His nature, imparting His characteristics in us that He may fellowship with human beings. But we hurt and part ways with Him when we do wrong, which is called sin. Why teach God to children? Since God is the creator of all, He is also the Father to all, thus we all belong to Him. Life and its privileges are a gift from God. So to know God is the primary education a child needs in his or her life. Thus Bible says that the fear of God is the beginning of wisdom. Parents get excited when their child recognizes them as mama or papa. God too gets all the more excited when we recognize and acknowledge His presence, love, kindness, mercy, and daily provisions in our lives. Thus when we who have recognized this presence of God introduce our children to Him, we are giving them the primary education. This is the important wisdom initially needed in any child. The fear of the Lord is a reverence out of love and respect to God. Parents have limitations of their own. But God is all powerful. Thus knowing an all-powerful God would strengthen them in their faith and thus would give them permanent courage and confidence in their future pursuits. Thus though parents fail, children would always have a real Father to turn up to or look up to and trust in. Who should teach God to children? Bible clearly ascribes this responsibility to parents, especially fathers to teach about God to their children. But to qualify for this we parents should be God-fearing. If we teach them God we too have to behave godly. Thus teaching God is a challenge because children first look up to their parents for a role model. If we tell lies or use abusive words or have addictive habits, we better shun it at the earliest and be an ideal father or mother before our children. How to teach God to our children? In my childhood since my father was away, my mother took the initiative to condition me to the fear of God. She would motivate me to pray every night. She herself was also God fearing. Thus it helped me to develop a trust in God. But when daddy would arrive for vacations, I have seen him smoking. Though I have advised him to quit smoking, when opportunity arrived, I too followed his bad habits. Parents have strong influence in their children's life than anyone else. But God in His grace had helped me to return to Him. My father later quitted those habits. Bible prescribes the parents to remind the children of God's wonderful works through teaching God's scriptures. In our family we do this through narrating various passages or incidents from the Bible. We learn some important scriptures etc. from the Bible. For e. g. "Honor your father and mother," "children obey your parents," "love your enemies," "overcome evil with good. " We teach these values through various passages of the Bible. This along with prayer for the children would surely bring a blessed future for any child. Praying and trusting in God together as a family for all needs would help the child to learn from parents that God is the absolute person to trust in. Let's behave godly and teach a loving God to our coming generations.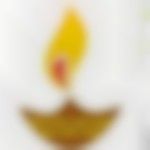 | Jan 07, 2015
Anurima, This is a hard one! When it comes to prayers, I think we should teach our children more about counting our blessings rather than asking God for anything; and also to have faith that what happens happens for good. it is difficult, but i guess that is one way. Also, what Nikita said about her grandfather being in pain, should help. And secondly, about religion also, we will have to tell them that religion is more a way of living life in a certain manner than going to temples and doing bad deeds outside temples. Difficult, but i guess practical. | Jan 07, 2015
Anurima, a very good question and very tricky too. Honestly, most children just accept God and grow along with it, with or without clarity. But if your daughter is asking this, you should definitely help her. You can either choose to tell her that there is a God,who is omnipresent, looks after us, ensures day and night,runs the universe actively, and stories from mythology OR you could choose to tell her that there is no God really but just a faith. All things are pre-desstined and will happen the way they will and that if we fulfill our duties and are good human beings, we need not worry. Based on what your beliefs are you could choose an either path. hope this helps.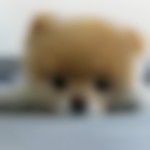 | Jan 07, 2015
Hi Anurima, one way to communicate it through the concept of this one power which is super strong, loves people, is good and kind. And we should also explain that we pray to God to thank him for all the good things he has given us, and his blessings. Taking her grandfather away was due to the fact that her grandfather was in pain and suffering, and God couldn't see him in so much misery. it is about God's selfless love. | Jan 06, 2015
Hi Anurima. It is difficult to explain to the kids about the concept of religion and who God is. I tell my child say for eg. About Lord Krishna through stories coz I find that is lot easier they understand it better that way Nowadays we have cartoons which have sort of made it easy to make them understand about the same. I do afree on the point that Shikha has pointed out about her grand father that up above since God is feeling all alone he too needs people there so He spoke to her Grandfather to come and meet him. You could also say that if she becomes sad and all her grandpa is watching her from up above and is feeling sad. So if she's happy he's happy too. This way you have spoken the truth as well as explained to her about the concept as well. Hope this helps. | Jan 06, 2015
Hi Anurima! I can very well connect with yr child's state of mind on this particular issue. It is difficult for children to imagine what they can't see. We are so used to giving examples from day to day life for our kids to understand concepts. so the best wat to put it could be GOD is the supreme power. HE is omnipresent. We can not see HIM but HE can. People can be Sikh, Muslim, Christian, Hindu but GOD is one. So people of each religion go to their respective worship places to pray to God. U could explain this with the help of an example. Like in her school she must be getting different roles to perform for different occasions but under that attire and make up is the same child (her). Similarly Shiv ji or Sai baba or Allah or Jesus are different roles of same GOD. Going to next question why do we worship? If we do something wrong we may think that we can lie about it to our parents/teachers but we can not hide from GOD. HE is giving us grades like our class teachers do for our performance. HE gives good grades for good deeds. U could also give example like if we help the needy we get good grades. But if we hurt others or lie about some thing we get negative marks and we have to suffer for that. As far as her grandfather's death is concerned she could be explained since He was a nice human being and GOD always needs good peopLe with him. moreover he was unwell and in pain so GOD helped him by calling him there and getting him rid of his pain. So we should always respect GOD's decision. Hope it serves the purpose. | Jan 06, 2015
Hi Anurima, One way of explaining God to her is through good and bad energy. You can tell her, or try, that there is a positive vibe/energy/force that drives the whole universe and he is called different names such as God. But, the catch here is that she might stop believing in idol worship or personification.
More Similar Talks
Top Parenting Talks