Parenting
How to get close to my kid Created by

Updated on Jan 20, 2016
Hi, I am very much tensd because of upbringing of my 3 year kid. I am working nd in-laws are staying with me. My kid is very much attached to them. I am having a fear for his upbringing. He is gradually getting detached with me nd wants to spend his time only with his grand parents. I am trying all my level best. Some one please suggest me how to get my baby close to me.
Kindly
Login
or
Register
to post a comment. | Jan 24, 2016
Hi divya, there is nothing to worry about ur child. children usually be closer to peoples to whom they spend so much time. moreover ur kid is lucky enough to stay with their grandparents. Grandparents usually communicate a lot than us.. so don worry about his updation.. we were all grown up in the same way. spend some considerable time with ur kid such as watching his favourite cartoon along with him, do some colouring with him, give a great applause for his small small adventure,feeding atleast one time meal, ask about what he did the whole day, play during the weakends.. take him to his favourite play area. surely it will make u feel good.. be happy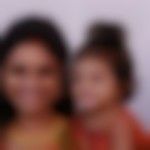 | Jan 23, 2016
As shikha rightly said, u r extremely fortunate that u have a strong support system... But wat u can probably do is, if u r working, take ur kid out on weekends.. Out doesn't mean u have to pack ur bags and go out on a vacation... u jz take ur kid to the nearest park... play wid him.. run wid him.. b dere for him.. wen hr goes to sleep at night everyday, talk to him.. Tell him stories with characters wch include ur entire family, u and him... Ur kid might start looking forward to spend time wid u :) | Jan 21, 2016
Hi Divya Darshani! I understand what u r saying. I agree more or less with yr apprehensions. But come to think of this hypothetical situation : u have gone to office and u get a phone call from your child and he is inconsolable on phone and only thing he is repeating is "Mama come back home". When u get back home u have yr in-laws complaining to u about yr child and yr son telling u"Mama Dadu scolded me and I haven't eaten anything as they didn' get me what I wanted to have ". To me second situation seems more scarier and what if this was the scene at home every other day. I would not have been able to continue working in that situation. Divya yr in-laws are not bound to take care of yr child. If they are doing so, consider yourself fortunate. I would advise u to respect that and be thankful to them and God for being blessed to have such caring people in yr life. Your son will always be yr son,and nobody can deny that. The more u would respect yr in-laws and be thankful to them for their unconditional service that they r doing for u, The more it would reflect in yr behavior and the more u would get love from yr child for respecting his Dada and Dadi. Trust me Divya when i say this to you that your child is indeed very lucky to have their love and blessings . Take care.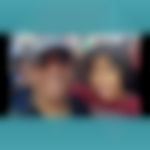 | Jan 21, 2016
It is a common problem so you are not alone
More Similar Talks
Top Parenting Talks