Parenting
How to handle a sensitive child?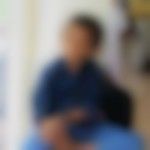 Created by

Updated on Aug 31, 2012
My son is 5 years old and is going to UKG. He is an extremely sensitive boy. The good side of this behavioral triat is that he is very considerate of others feelings. He can tell that someone is upset just by looking into their eyes or from the tone of their voice. He is very considerate of old and infirm people and is always at their beck and call, even if it is the first time that he meets them. The problem is that his eyes swell up at the drop of a hat. He is constantly seeking the company of similarly sensitive children and I must say they are very hard to find among his peers. The end result is that he enjoys the company of adults more than his peers. He spends most of his time in school talking to his teachers. He also gets extremely uncomfortable even if any one around him raises their voice even slightly. He strongly reacts to hostile situations, even if it is just his classmates arguing or fighting over something. I am at times proud of his senstitivity but I also fear if he will be able to survive in this big bad world.
Kindly
Login
or
Register
to post a comment.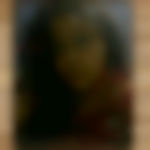 | Aug 08, 2017
ignore his sensitive attitude and convers him at night in the bedroom that what is good for him he will be change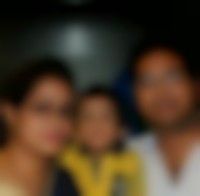 | Aug 08, 2017
This is very much similar to my kid also, he is 3 yrs old and still not be easy with strangers or the people he knows but didn't observe much about them. Until he doesn't get assured about other's nature, he don't even create his gestures. He only play with whom he is comfortable or if they do everything according to his comfortability. Sometimes when he feels a little force from ourside he become very stubborn and angry and screams aloud. Even while playing on slide he doesn't move ahead if any other kid is near by or until and unless its not completely his. I used to take him out daily and want him to have a conversation with other family members and friends. I am little worried about him but my husband's says he will be OK when he grows up. I don't know he don't eat well also. Sometimes he pretends to be very moody.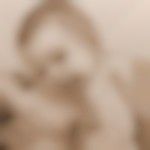 | Aug 05, 2015
for a minute i thot im reading about my son ,but i respect him for what he is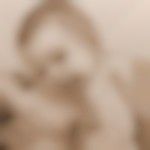 | Aug 05, 2015
for a minute i thot im reading about my son ,but i respect him for what he is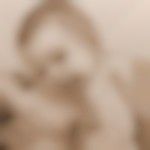 | Aug 05, 2015
for a minute i thot im reading about my son ,but i respect him for what he is | Jul 29, 2015
I share the same feelin. My son could not hold if he stumble before a stranger. He takes it to self. I assure him that he is fine. He is doing good. Now. he is growing. All our children need is exposure to real life situations. We keep them in our arms. Set them free under our supervision so they learn with their experience.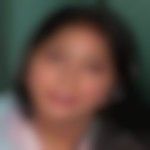 | May 05, 2015
Dear Daly, Bhavna has very nicely and intelligently handled her daughter's sensitive nature. Kudos Bhavna. Great step to take your child out for various group activities but do talk to the instructor about the child's nature so that he/she knows how to handle the situation. One activity that really helps sensitive children is the theatre activity where they learn how to express their emotions and feelings. So, if you can enroll your child for Personality Development classes where theatre is a part... I think it should help. But first and foremost accept the natural self of your child and respect him/her. Do not push, do not be a part of the rat race, give all your love and assurance that you are there with them no matter what. Do share if you liked the feedback. Love :) | Jun 27, 2013
So he knows to fight when things r tough .this way he will gradually learn to live in this tough world | Jun 27, 2013
Hi Daly, I have a 6 yr old kid... he makes frds with his age group. But wid elders he is shy. He s a only child , but one thing I do is fight or argue with him as his sibling wud | Sep 03, 2012
This sounds just like my daughter who is 5. She is, for the lack of a more appropriate word, maternal with everyone, very sensitive to others needs. But when I see how kids are nowadays I feel she will lose out to other kids. I share your feelings. | Sep 03, 2012
Dear Daly , i have a 6 year old daughter and believe me when i say , i have faced the exact same dilemma with my daughter . I have always supported her but more than that i respect who she is. I have accepted that she is a shy /quiet child and and i do fear on how she will tackle the world ( which all parents do , no matter how their child is ) but i know that all i can do is be there for her . To make things easier for her to understand i have done certain things like : - have other children over to our house and organise group games. - Reassure her all the time that she is a strong child and she can take care of herself( she also used to get bullied in the school bus) - Have got her into a skating class ( she was opposed to the idea of joining but we sat and watched the other children skate for almost 2 months before she said she was ready to join the class) -Now i go with her to the early morning sports (extra) class in school so she is very confident and enjoys / relates / talks to the other kids as well . Slowly i see her mixing / interacting with children her own age but all in all she is still the quiet /sensitive child that she has always been .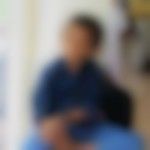 | Sep 03, 2012
Thank you Rashmi for that very genuine perspective. As a matter of fact, George is an only child too. As we live in an apartment full of families with kids,I am constantly pressing him into group activities. In fact, I encourage play groups so much that my place is like a 2nd home to all the neighbours kids. But what I find is that a natural selection process occurs with him forming subgroups with submissive, younger kids (mostly girls). I feel this is his way of avoiding head-on collisions with the ruf n'tuf boys.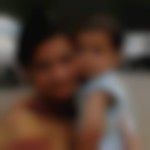 | Sep 03, 2012
Even today, I hate confrontations, I still hate arguments, I am always (have always been) a people pleaser. The only downside I see now is I feel very bad saying "no" to someone. I am sort of a pushover. Sometimes I feel that the reason I am this way is because I am an only child... and since I didn't have a sibling to compete with or argue with, I just naturally turned out to be the way I am. But as we grow up we learn our lessons... I would say that encourage your child to mingle with children of his age group, support him and tell him that people are not always sympathetic and kind. Some sort of team sports will also be a good way for him to get in to awkward situations, it might be tough in the beginning but then he will learn to accept the rough ways of life. Don't worry about him much, I am sure he will grow up to be a very fine man!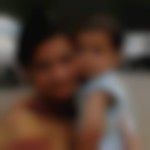 | Sep 03, 2012
Daly, your son reminds me of myself while I was growing up. I hated loud arguments, I never liked confrontations, say for example I still remember that when I was in class one, a girl snatched my pencil and I was so upset over it. I asked her twice may be to return the pencil and in the end I had taken my dad forcibly ( and I am sure he was a little embarrassed) to ask my class teacher to intervene.
More Similar Talks