Special Needs
How to handle child with job?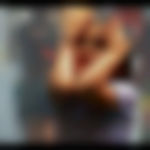 Created by

Updated on Jul 29, 2015
How to handle child with job?
Kindly
Login
or
Register
to post a comment. | Sep 03, 2015
I m a doc... just passed ms gynae this yr June... n delivered baby boy this July... now m not working... m nursing my baby... wen do u ppl think I can go back to work? | Aug 20, 2015
Thanks Harsimran for your feedback! | Aug 19, 2015
Your blog on parenting was awesome | Aug 11, 2015
Handling a child with job is not so easy, and if we plan it wisely its not so difficult task. Finding a daycare near your office will be very convenient. Few of the task can be taken care by others but for the reason you are working you should not compromise with the breastfeeding. You definitely need to purchase a breast pump because going and breastfeeding the baby at intervals may not be feasible. Sometimes the baby may be sleeping and you can't feed him or the baby may require a feed and you may be not be there. So a breastpump will be very helpful. You may also require a few other accessories like breast pads, milk storage bags and many more. Since there are a lot of products available in the market which help working moms. I'd recommend exploring those online. I can vouch for http://www.firstcry.com/breast-feeding/2/37 where you will be able to browse necessary breastfeeding accessories and other baby products. This online store was very beneficial for me when Aarav was born. Even today I just explore this site whenever I have time because they usually add in lots of new products with exciting offers. | Jul 30, 2015
Hi Sangeeta! Hope u r doing good! Well trust me when I say it' s the biggest challenge a working woman has to face. To share my own crisis situation with u- I started with my Ph. D. on scholarship from DU, after qualifying an exam. I continued for 3 years and was left with just compiling of data and writing it. But fortunately or unfortunately ( because of wrong timing) I conceived in my 3rd year and during that most important phase of my Ph. D. I had to drop out as there was no one to take care of my lil one. My conscience didn't allow me to leave my lil soul in a daycare or with a nanny or one can say I was not bold enough to take that step. So I decided to drop out in between. But now when I look back ,I wish I had someone who could support me or I would have become strong enough to carry it forward accepting the challenges. Anyways this was about me. But this is not just my case, all women at some point of time in their after marriage have to face this challenge to quit or to carry on. I would say if possible,be strong and carry on with ur job. As once u r out of job market it is difficult to return. In addition to this, once u start staying back at home,one tends to get involved in a routine life from which it is difficult to come out of not just by u but also by other family members including yr children as they get used to seeing u around. It is advisable to A. Seek support from relatives or extended family members to take care of yr child for few hours in yr absence. B. Employ a nanny and with the presence of an elderly to keep a check on her. C. If baby is 2+( able to express self) u could leave him/her in a daycare. D. Explore the option of having a daycare attached with yr office, which will save u from lot of hassles. Hope this works out. All the very best!
More Similar Talks