Parenting
How to handle my toddler's Vaccination Fears?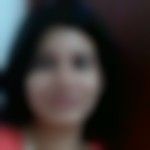 Created by

Updated on Aug 21, 2012
Hi everyone, My toddler is 2 years old and is due for a vaccination. The moment he sees the pediatrition,he cries uncontrollably because he knows he is going to give him a shot. How can we help him overcome his anxiety and make him more sportive about the whole thing?Please share your experiences/ideas.. Regards Sreelakshmi
Kindly
Login
or
Register
to post a comment. | Feb 08, 2013
I was thinking of posting a similar question on Parent talk. Im so glad to come across this talk. My daughter's vaccination is due in a couple of weeks and she absolutely fears injections. Some of the tips mentioned here will surely help us get through the check up and shots with lesser damage ;)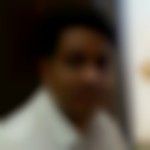 | Sep 07, 2012
The fear about any issue in a child mostly starts at home . 1. We need to be very careful when we talk about the doctor in the house and not associate any negativity and pain with the doctor. 2. Talk of all the good things that will happen to the child because he /she got the immunisation shot . 3. Never use the doctor hypothetically to scare the child or make him do as you want. 4. Role Playing helps , you can get a doctor set (toy) for the child to play with and then he understands and associates with the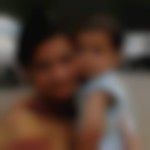 | Sep 01, 2012
I just want to report on a cry-free doctor's visit we had recently. Nikhil is down with a stomach bug and we had to visit the hospital. This time we had no tears, although Nikhil was a little apprehensive when the examination was going on. Overall, it was such an improvement. I'd would like to thank Praveen for the role-play suggestion, we had a play date recently where we had the kids play doctor and patient. I guess it worked for me.... this time at least! Keeping fingers crossed for smooth doctor visits! | Aug 22, 2012
As one of the sufi poets said a long time ago " THIS TOO SHALL PASS" , The best thing about parenting is that every day is a brand new day and it is ever changing and evolving... so enjoy each day as it comes...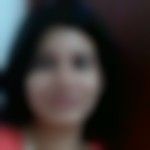 | Aug 22, 2012
Thanks everyone for your valuable ideas. It was reassuring to hear your experiences.. As you had suggested my husband and me generally do encourage our son to play doctor with most of his stuffed toys and animals.. we also try and distract him and console him during the shot and also give him chocolates after the shot.. I even tell him the doctor is his friend and he gives him the injection so that he becomes stronger.. But so far none of these have worked.. I am hopeful and positive that he will grow out of this too as time passes.. Thanks again.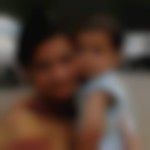 | Aug 21, 2012
Hi Sreelakshmi, my two and a half year old does the exact same thing! He wails and cries the minute he sees the doctor (injection or no injection he bawls his lungs out) and once our visit is over he even says bye and gives the doctor a shake hand!! I tried things like talking to him before the visit, distracting him during the visit... so far nothing has worked. I am hoping that he grows out of it. Just be there for him and let him be. :) | Aug 21, 2012
As Bhavna mentioned, all children are different. My daughter would stay silent till the doctors visit came, but the moment she saw his chamber she would start crying. The way I dealt with it was try to talk to her and tell her it will be over and we can go for a celebration later on. Not that it helped at the moment. But as soon as her shot was over, instead of dwelling on it, she would immediately ask for the promised treat.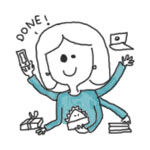 | Aug 21, 2012
Hi Sreelakshmi, I think Parental behaviour at the time of vaccination also plays a key role in the pain the child could experience. Studies have shown that reassurance of its ok, dont worry etc tends to increase the apprehension of the child - they start think there is something to worry. I think a few practices to follow could be Distraction - Distracting the child at the time when the shot is on - like singing a song, telling a sotry, playing with a toy. Role Playing - Encourage the kid to play Doctor Doctor at home. Maybe the kid can get a stuffed toy along with him to the Doctor, and the doctor could try vaccinating the stuffed toy first before giving the child a shot. | Aug 21, 2012
Sometimes, just sharing your own experience of the first injection or being there with your child helps... | Aug 21, 2012
Hi ! Sreelakshmi , you know each child is different ... my daughter who is now 6 still cries every time she goes to the doctor ... even i used to think maybe i could have done something to reassure her and but i have tried that over the years ... to keep her informed , i always told her the truth and said that yes it would hurt but just a bit for a very short period of time , i told her that vaccinations were very important for her ( to keep her healthy and disease free) , most often i would take a treat to give her after the injection was done but really despite doing all of that she still is very cranky and teary eyed just by the mere mention of the doctor... Now i have accepted that she will be scared no matter what i say ... Now when we go to the Doctor i just am there for her ... we both go through all the fuss and we both eat ice cream or chocolate after that and thank god that it is over ( till the next time ) and on the other hand i also know of another child who bounces into the doctor's clinic for his shot and bounces out of it ...but then thats just who he is ... i accept him as is and i accept my daughter as she is...
More Similar Talks
Top Parenting Talks