Parenting
How to handle stubborn child Created by

Updated on Aug 21, 2013
After 1 year break just got a job which is according to my interest and requirements. I mean i can work from home in my favourite area. Salary is good. My 5 year old daughter was 1. 5 years when i kept a nanny for her. She got along so nice with her that i worked for 3 years without any problem. But now from last one year only i was taking care of her. This time i asked her can i join my new job? i can work from home but you will have do your things with your new nanny. She agreed. But now it has become worst. She doesn't like her nanny( because of comparison with old nanny). She do not talk to her, shouts at her, do not listen whatever she says. I tried convincing her. She promises me for good behaviour. But problem is getting bigger and bigger day by day. Will changing nanny would solve problem? as this nanny is good but not smart like her old nanny. Have you ever experienced such problem. Please guide me, i am getting irritated.
Kindly
Login
or
Register
to post a comment. | Aug 22, 2013
Hi Again! U rightly said nanny wont understand things about how to dress up, how to cook pasta, pizza etc that children these days eat, how to play the games that kids love? Had these things been available to them they would also have learnt whatever is in vogue. But this is the right opportunity to teach ur child that she will come across many such people in her life who due to different background, grooming up, living environment and economic strata will not be able to understand what this generation kids like but she can try teaching her as Mumma taught her how to dress up, how to speak, how to use ipad etc. in this manner she will become the teacher. But at no point she should disrespect this lady as she is older to her. This opportunity will teach her how to respect and care for old, needy, poor, ailing and be compassionate towards lesser but not the weaker ones. | Aug 22, 2013
Thanks bhavna for your suggestions. But as Sunny said my daughter is not comfortable with new nanny because she is bit older. She doesn't understands what exactly my daughter wants. But this is problem with my mother also. Older generation do not know many things of this generation. like she doesn't about dressing up, using matching accessories. And that is the main problem here. How can i train this nanny upto this level?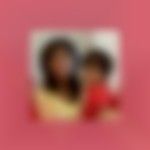 | Aug 22, 2013
Sharvari hi, kids are good judge. If she is not comfortable with this nanny there could be something wrong with nanny also. . | Aug 22, 2013
hey sharvari, you have identified the problem yourself, the biggest change in your daughter's day is that you are not able to pay as much attention to her as you did in the past one year. Along with that, the other change is the different nanny so basically if you put yourself in your daughters shoes you may realise that life as she knew has changed and no one likes change leave aside a 5 year old. Couple of things that you could do are 1. spend time with the nanny and your daughter even if it is just playing ludo or other board game, lay new ground rules that are acceptable to your daughter , the nanny and yourself 2. Designate a set time of the day for one on one with your daughter so she knows that other times mum may not be available since mum is working 3. shikha is right don't compare the nanny in front of your daughter. Lastly , have patience , it is a transition period for all three of you , slowly you all will find your groove and things will be back to normal , Hope this helps. | Aug 21, 2013
Thanks parentune would definitely check these links... | Aug 21, 2013
Thanks shikha for ur suggestions would keep these things in mind. I think first i should stop comparisons then only i can convince my kid. Thanks again it really helped me a lot.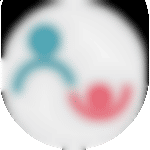 | Aug 21, 2013
Hi Sharvari! Please read the following useful links, these may be helpful. Please copy and paste them as URL and read. 1. A handy reading on a recent workshop by parentune experts on "handling aggression among children" https://www.parentune.com/parent-blog/handling-aggression-in-children/336 2. An article by parentune experts/child psychologist and a video blog on tackling agression among young children. https://www.parentune.com/parent-blog/handling-aggression-in-children/198 3. an article on "how to find an apt nanny for your child". https://www.parentune.com/parent-blog/top-5-tips-to-hire-a-dream-nanny/298 Do let us know if these were helpful. | Aug 21, 2013
Hi dear Sharvari! I can understand ur concerns. Children understand just one language that is of love. Whosoever showers unconditional love on them can win their heart which has been true in this case too. This new nanny might not be able to come up to her expectations so this behavior is expected. U cud train this nanny in a manner ur daughter likes to be treated. It is advisable do not scold or talk about this nanny's shortcomings or compare her with previous one in front of ur child. Children are smart to pick clues and sometimes speak adults language. As soon as she starts to shout or disobey her u cud cool off the situation by intervening and telling the child appropriate behavior. It is suggested u cud talk about this Nanny's positive traits and qualities with ur child and how she has been offering helping hand to u. With time she would start loving her too. Changing nanny should be the last resort as u never know how is the next person gonna be. Change of ur outlook towards nanny cud help ur child accept her too.
More Similar Talks
Top Parenting Talks