Parenting
How to hold the anger burst by myself? Created by

Updated on Dec 02, 2015
After my second baby I think I get angry much often with my older kid n I realise it when I am over with it. And I just feel so guilty I can't tell. What should I do?
Kindly
Login
or
Register
to post a comment.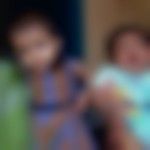 | Dec 11, 2015
Want to know about my child's health routines. she is 1and 3 months old | Dec 04, 2015
I am also undergoing through the same situations as ruchi gupta...... but thanks to shikha batra, I am very much happy vth the solution given by her... I will do as u said.... Thank u shikha....... | Dec 03, 2015
Thanks Shikha. I m very much inspired n relieved by ur comment. Always keep in touch. Thanks again. | Dec 03, 2015
Shikah Batra excellent. I'm going to deliver my second baby very soon. Ur tips r going to help me in the long run. Thanks for the great advice. | Dec 03, 2015
Hi Ruchi Gupta! How are u? There could be many underlying reasons for anger. You need to identify these and work on them. Children are soft targets and unintentionally we tend to vent out our anger and frustrations on them and feel bad about our behavior later on. Ruchi this frustration could be due to: u being overloaded with work, no time for self, inability to do what you want to, tension due to some issues in family, ill Health, stress due to kids etc. Please introspect and look for things troubling you. Once you identify these stop blaming yourself for those and getting angry on yourself and hurting yourself indirectly by taking out your frustration on kids whom u love the most. Talk out with the person with whom u have issues and try to solve these. Tell yourself, u will not let your tempers rise. Look in the mirror when u wake up, tell yourself it is a beautiful morning and u would turn it in into a beautiful day. When u feel u r getting angry and about to scold kids, leave the room ,have a glass of water, Stand in the balcony or do whatever makes u feel good. After a while again go to their room and hug them. Take a break once in a week by telling yr hubby/ in-laws/household help to look after kids and allocating work to them. Do whatever u enjoy doing during that day. In fact, if possible take a half an hour break everyday and do what u love to do, be it dozing off,pampering yourself,having your favorite dish, reading or watching TV or talking on phone, going out. Feed your mind with positive thoughts .Share your feelings with a close friend. Have a friends circle in colony and do make sure to meet them once in a while. Take kids to the park everyday and play with them. And most importantly hug your kids tightly for 5 minutes at least everyday, this will take away all your worries. Ruchi u r a concerned mother, who loves her kids very much and have been doing an exceptionally great job. Take good care of yourself dear!
More Similar Talks
Top Parenting Talks