Pregnancy
How to increase baby weight in third trimester Created by

Updated on Dec 27, 2016
I had my 33rd week growth scan, baby weight was 1. 7 kgs.. Which is an average weight.. I need to increase 2-3 kgs in a weeks tym.. Plz suggest what should I eat.. I can't have milk..
Kindly
Login
or
Register
to post a comment. | Jan 12, 2017
I am a nutritionist, so I hope that helps. If you don't like milk, then try consuming curd, flavoured curd, paneer, etc. By your third trimester, you should be consuming either an extra heavy calorie snack or a small meal. You can have traditionally made panjiri or laddoos. All fruit are safe, even papaya and pineapple (I have been consuming throughout my pregnancy; I am at 35 weeks). However, they are usually low calorie, so will not help with weight gain. Dry Fruit is good option. They will also give you calcium in case you don't want to consume dairy. I hope you are taking calcium supplements.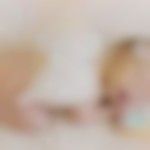 | Dec 28, 2016
Hi Komal, I just deliver my baby on 17 Dec. You can eat all type of dry fruits and Fruits depends on you health. I mean to say if you don't have cough and cold so you can have all type of fruits except papaya and pineapple. Eat something after every 2 to 3 hrs. Please have plenty of water and coconut water coz you may here less fluid issue during these weeks. because of that you baby may not be able to change position and will not get sufficient space even if baby is gaining weight. Milk is must for calcium content for you and baby's bone tablets may help but natural drink i. e. milk will help more. Also post pregnancy it is very important for your bones as well. Else you may face joint pain issue. Milk also helps in growth of baby's height. So even if you don't like milk have it because it is for your baby specially. Rest is your decision. | Dec 28, 2016
Thanks. Will chk with my doc once..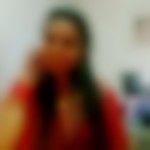 | Dec 27, 2016
at 32-33 weeks AVG weight of baby z 1. 6-1. 7 kg only. it mostly increases during the 8 &9 month .so don't worry .eat properly ,hv bananas,egg etc | Dec 27, 2016
Hi Komal, You may opt for some paneer, cheese or other calorie-dense food. However, consult your doctor first.
More Similar Talks
Top Pregnancy Talks