Parenting
How to increase concentration Created by Updated on Apr 23, 2015
its a big transition from play school to big school and very difficult for my child to listen to his teachers instructions in class...
Kindly
Login
or
Register
to post a comment.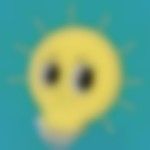 | Nov 25, 2016
Brain is the centre of all learning and experiences and cognitive skills are the core skills required to process the information. Cognitive skills like Memory, Logical Thinking, Attention Span, Learning Ability are critical to performing any task, simple or complex. Cognition requires multiple areas of the Brain to function simultaneously. We at SochGenie are trying to address the core of learning and what better way than by playing games!!! We have launched the first version of the app which tries to map 20 different skills like Memory, Attention Span, Concentration, Decision Making, Evaluative Thinking, Logical Thinking and many more through a set of 4 simple yet engaging games. You can see your top 5 skills for each game and also the top 5 overall skills in the app. We will be launching our website soon which will highlight the complete set of 20 skills. And all this is COMPLETELY FREE! Pls do try and review the app at respective stores: Google Play- https://play.google.com/store/apps/details?id=com.mavin.sochgenie App Store- https://itunes.apple.com/us/app/sochgenie/id1058323160?mt=8&uo=4 Youtube- https://youtu.be/M_eox9mQM0k Facebook- https://www.facebook.com/SochGenie | Jul 09, 2015
Hello friends, My niece underwent a training for brain activation from eduscan brain activation. I have seen major change in concentration, focus,remembrance, interpersonal skills,and many more minute things. She sits for studying herself. Remembers tables fast.. M really happy with the change. To know more u can contact on +918586008001 | Apr 23, 2015
Thank you so much carol... these games will be really helpful. | Apr 23, 2015
Hi Saloni_rr, Preschoolers' attention span will still be very less and it's so hard for them to keep their hands and feet to themselves for longer than 10 minutes. Their curious mind keeps wandering looking for things to explore. The skill of following more than 1 instruction will be mastered over a period of time. I used to play some games with my son when he was at that age. These games need one to focus and listen to play. I will give few examples. 1. we play "Chinese whisper'. we need atleast 3 to 4 players. the player who starts the game would whisper 1 or 2 short sentences to the player sitting on his right. That player listens and passes the message to the person sitting on his right and it goes on till the last person who has to say the message loud. at the end we check who made mistake (if there is any). in this game the child has to focus and listen to the sentences. at the end it will be funny to find out how the original message turns to a different message altogether. 2. another game is story narration. I make up a story with the words "right" and "left" and i make my son count how many times i repeated the word "right" and "left" or according to the story I make him draw a line in that direction. for eg i say " Mr & Mrs. Right were living on the right side of the street in rightville. One day Mr. Right wasn't feeling quiet right on his left foot. Right away he called his doctor and left the house unlocked. " i go on like this for which he has to first draw a line on the right side and keep drawing the line straight till i say left or right again when he changes the direction of the line. the story may not make any sense. but it's fun to see him confused. take turns with your child and do the same. Again this activity needs one to focus and at the same time it will be fun. 3. the same activity can be tried in a different way. blindfold your child and give him a paper and pencil and give directions to draw some picture. for e. g Draw a circle, draw a line on the right of the circle and so on.. give directions and let him follow that. the picture would look really silly. 4. Similarly you could blindfold your child and ask him to reach a destination and find a toy by giving instructions such as take 2 steps forward, turn right. move 4 steps forward. and so on. take turns. 5. play follow the leader with musical instruments or clap in a specific rhythmic pattern (123 123 1 2 3, 12 123 12 123 - i wish i could show how to do it:-) ). and see if he follows the claps in the same order. You could use utensils made of different materials like glass, plastic, steel and tap in certain order. blind fold or make him face away from you and let him observe which utensil and in which order you tapped. there are certain games which requires one to sit and focus. make up your own silly games on similar lines. your child will learn to follow instructions as well as to focus. Hope these are useful.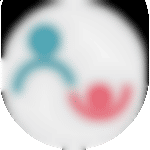 | Apr 23, 2015
Hi saloni_rr Here is a link to a previous talk on similar topic. It may be of some help to you- https://www.parentune.com/parent-talk/lack-of-concentration-in-classroom/521
More Similar Talks
Top Parenting Talks