Parenting
How to instill a reading habit in kids, mine is 2 yrs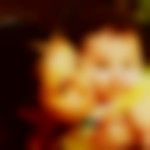 Created by

Updated on Feb 28, 2014
I want my 2 yrs old son to develop reading as a hobby. I brought story books for him with pictures and read to him........ he really liked it. He is fond of books but dont know how to handle them. He will tear them off or would only focus on one of them. Plus I am a working mother so hardly get any time to read to him consistently. I want to know what all I should do to make sure he understands the benefits of reading and love this as a hobby.
Kindly
Login
or
Register
to post a comment.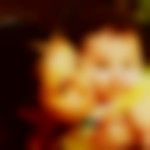 | Feb 28, 2014
Thanks administrators... i really appreciate the work u guys doing here.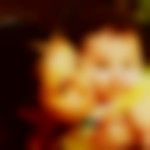 | Feb 28, 2014
Thanks Carol n Shikha for your suggestions. I think its very helpful. I will definitely try these things and make sure he loves his books. Tkcr! | Feb 28, 2014
Hi dear Shivani! I really appreciate ur efforts to inculcate the habit of reading in ur kid. Well the first and the foremost children imitate adults. The more he wud see u reading books, novels ,magazines , the more he will be inclined to read. Two: u cud put posters, charts on the wall with written alphabets, numbers, picture messages etc. the moment he will be in his room he will try reading those. Three: whenever he asks u q's u cud elaborate on it after doing little research from books, internet and show him pictures. This wud help him get into the habit of doing research. Four: u cud read him simple stories from books which are mainly picture books, or books with simple words. Five: start with books which are interesting, eye catching and easy to comprehend. Six: : u cud praise the child on trying to read a book by giving a star or a smiley. Seven: u cud take him to libraries, where he cud spend some time and select books of his choice. Eight: u cud subscribe children's books such as magic pot, champak etc. NIne: bedtime story should become a ritual. Ten: u cud display books in one corner in a shelf and let him select the book of his choice, even it means reading same book everyday. Eleven: u cud buy books which are laminated and not easily spoilt and explain to him the importance of maintaining books properly and reward him on doing so. Hope this works!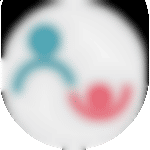 | Feb 28, 2014
Hi Shivani! Here is the link to similar parent talks and blog that you may find relevant: https://www.parentune.com/parent-talk/reading/271 https://www.parentune.com/parent-talk/my-child-id-reading-beautifully-but-cannot-understand-most-of-what-he-reads/166 https://www.parentune.com/parent-blog/the-fun-of-reading-books-with-your-child/203
More Similar Talks