Food and Nutrition
How to introduce self feeding among children.. Created by

Updated on Aug 18, 2015
My son is 2. 6yrs old.. he goes to a play school whr d aaya feeds him n at home I feed him.. he just can't eat himself.. I sometimes leave him with d food n tell him to eat but wen I return he would be sitting holding the plate without eating even a piece of it.... m worried coz nxt year he would be going to a proper school whr no one would have d time to feed him........
Kindly
Login
or
Register
to post a comment. | Aug 20, 2015
Thanks mehak, swagata, pareey n megha for ur suggestions... I'll try ur suggestions but in any case he has kinda disliking towards food... he jus doesn't show ne interest in food...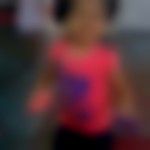 | Aug 20, 2015
Hi Sethu, Swagata As Mehak rightly said, its just a phase. Also a lot of times we mothers try really hard and force the child to finish the meal, though our intentions are right but what is does is spoils the child's relationship with food as the child starts associating struggle, force and unhappy moments with food, so the best thing to do it not force feed, also have you tried eating together as a family, try and make meal time a family time, sometimes children learn by watching parents also eat with them. It worked with me, we made sure we had alteast one meal together as family and also had the same food, hope it works for you too. | Aug 20, 2015
My son started eating on his own when he went to the creche, as other elder kids use to eat on his own. I have tried that with television. Though that idea is not good, but he eats with it. I keep on telling him take the bite or else i will switch off the tv. and i do that when he doesnt takes the bite. Try it if this works for you too.. | Aug 19, 2015
M also suffering from the same problem m I know my daughter is 5. 8 months old. have tried everything like reward policy,scolding etc but nothing helps. :( | Aug 18, 2015
Hi Sethu, First of all its just a phase and won't stay for long. But still there are few things you could still do. You have to make meal time fun. Initially you can set rewards for him if he eats by himself. Do lot of praise if he do so. Give little portions to eat and don't force him to finish. Dont think that he'll not be able to eat properly if you don't feed him. Say if you'll eat half roti then mumma will play with you for half an hour or take you to park or something like that. Give him a good reason to finish his meal himself.
More Similar Talks
Top Food and Nutrition Talks
+ Start a Talk
Top Food and Nutrition question
Top Food and Nutrition Blogs